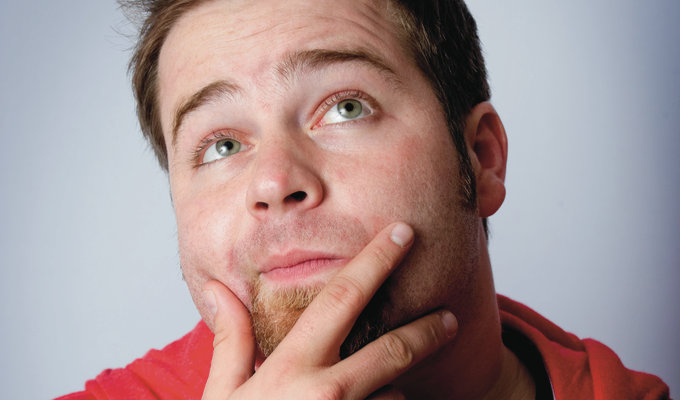 My favourite meat-loving libertarian
I was fairly certain I was stupidly picky about comedy but turns out I'm nowhere near picky enough and it took way too long to write this list. There so much I had to leave out. If anything people really need to stop being so funny so I can get more stuff done.
The Muppets
Probably one of my earliest comedy influences were the various Henson programs I grew up with. Sesame Street, then the Fraggles and the Muppets all had a brilliantly irreverent sense of humour that was never patronising and seemed to transcend all ages with it's silliness.
I was hugely sceptical of the new Muppets reboot as Jim Henson had put so much love and care into the original that just can't be matched, but The Muppet Movie was great and this clip with Rowlf is such a funny gag:
Spaced
Spaced is probably one of my all time favourite sitcoms. I'm sure part of it has to do with how spot-on it was in capturing the tone of the generation I was part of when it aired, but the writing, acting and Edgar Wright's direction is still flawless in my opinion.
It's not often a sitcom can make you really care about the characters but I still miss seeing Daisy, Tim, Brian, Mike and Marsha on my screen. Every clip I could find made me laugh so I've picked this one at random. Watch it then go and get both series and watch them all. Then do it again. Hurry up.
John Mulaney: The Salt and Pepper Diner
I'm not great at putting stories into my stand-up, so it's something I always really admire in other acts. I only heard about US stand up John Mulaney a few months back and this clip in particular has quickly become one of my favourite bits of stand-up. The description of the despair of the other diners is joyous.
Limmy's Show
It's a real shame that Limmy's Show was never fully aired in the UK outside of BBC Scotland. There was one late night BBC Three compilation but it missed so many of the beautifully odd and often slightly unsettling sketches.
There's something so refreshing about a show that feels like you're getting to fully enter the depths of someone's mind, which these three series did. Luckily Limmy's head is a very, very funny place.
Look Around You
Peter Serafinowicz and Robert Popper so perfectly imitated 80's educational films with this series. The Tomorrow's World-esque season 2 was also great but it was the deadpan seriousness of season 1, and each episode being filmed exactly like a lot of the dross I watched in primary school that makes each gag sparkle in this. I'm sure they quietly kicked off the current trend of portmanteaus too. Thants.
Parks and Recreation
Parks and Recreation was one of those sitcoms that would have me in fits of laughter one moment and then in tears the next as they again managed to create characters you cared about like friends. My favourite of these was Ron Swanson as played by the excellent Nick Offerman.
In another show's or actor's hands he could have been a ludicrous two dimensional bit part, but Ron couldn't have been a more fleshed out, solid person. Never as a vegetarian leftie did I think I could adore a meat-loving libertarian quite so much.
Key and Peele
A lesson in what you can do with a sketch show if you actually put a good team of writers and a decent budget to it. A constantly funny blend of social commentary and silliness, the first few seasons of Key and Peele's Comedy Central show proves the theory that 'sketch shows are always hit miss' wrong.
I always think you can tell when performers are enjoying themselves. I'm pretty sure these two had a great time making this show and as a viewer, it's infectious.
Tiernan Douieb: The World's Full Of Idiots, Let's Live In Space is on at the Liquid Room Annexe at 14:30
Published: 13 Aug 2015
What do you think?