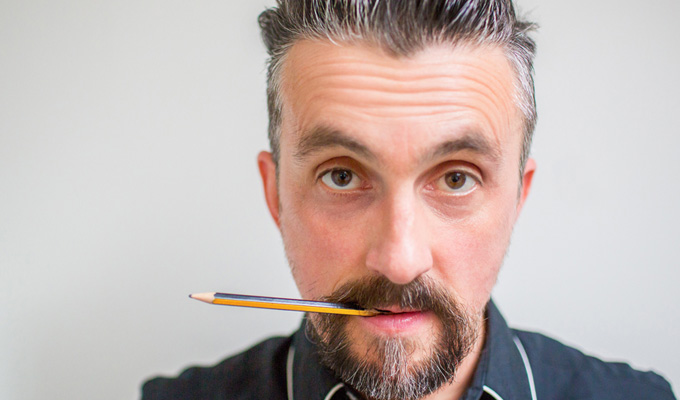 Bugs Bunny? It's as good as any Michelangelo
This has been great fun to do, not least because by looking at the previous entries, I discovered many great comedic things I was ignorant off, as well as gloriously reminded of many I did. So thank you. I would have willingly picked Peter Sellers for all five, easily finding five different and worthy Seller's incarnations, but I saw someone else beat me to the punch. So, and in no particular order, here is my playlist.
Blackadder: The Baby Eating Bishop of Bath and Wells
I loved Blackadder. It must be a contender for best comedy that's ever been on TV. It too, probably marks the last time the whole nation agreed on something being hilarious. I chose this sketch with the Bishop of Bath and Wells, because my uncle was for a time, the official exorcist to the real Bishop of Bath and wells, and my father was one of his chaplains. So I actually know the man!
The line' Nothing like hearing the church speaking out on social issues' is one of my all time favourites and oft quoted at my Dad when he is wind-bagging on about something.
Tenpole Tudor: Swords of a Thousand Men
I'm not sure this is exactly comedy but Eddy Tenpole Tudor is not a man without a sense of humour. I loved this song at the time, and still do. And not only is his dancing and demeanor naturally hilarious, it marks a time when Top of the Pops actually played some really out-there stuff. He used to drink in the pub I worked in too and was always erudite and delightful.
Palette: Truck Fail
Going on the premise that there is nothing funnier than a man falling over and really hurting themselves, the Internet is to fans of genuine slapstick and human fool heartedness, what FIFA is to a brown paper bag. Pride comes before a fall. Enjoy!
Porridge: Fletcher and Mr. McKay flex their muscles
I would probably say Ronnie Barker is my all time comedy hero behind Peter Sellers. This has it all, pathos, affection, anti-authoritarian, subversive and so wonderfully and humorously written. I remember watching this with my father as a child and bonding over a shared sense of slightly bawdy yet intelligent comedy. Ronnie Barker and my father look very similar too.
Bugs Bunny Conducts an opera
.
I grew up on Warner Brothers Looney Tunes cartoons and no more so than Bugs Bunny. Their whole output is perfection. The quality of drawing, the animation, it's as good as any Michelangelo for my money. This one is one of their finest. Bug's cheeky meanness on full display. Just wonderful.
Spud's job interview in Trainspotting


Of the central cast of Danny Boyle's scuzzy masterpiece, Ewen Bremner has, you could say, fared the worst. Watching this clip, however, it seems even more of a shame, because he's arguably the best character in the film. Proving once again that success and acclaim can be cruel mistresses.
I love this scene, it's beautifully tee-ed up at the beginning, superbly shot and edited and delivered so well by Bremner. I only hope that in a parallel universe he's a superstar, and in this one, he's much happier than the rest of the cast.
Markus Birdman: Grimm Realities is at Canons' Gait as part of PBH's Free Fringe 15:40
Published: 12 Aug 2015
What do you think?