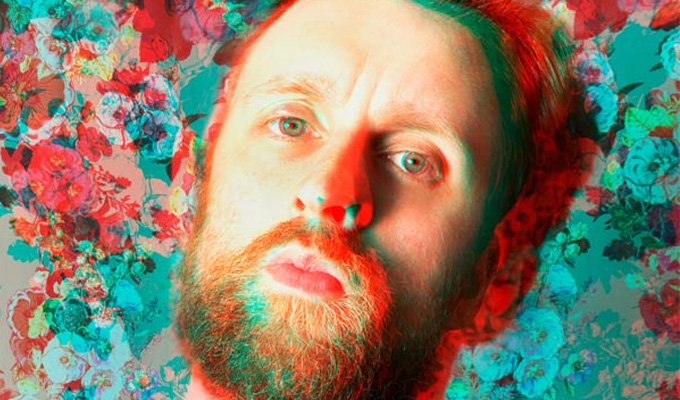 How I found my annoying sense of humour
The majority of comedians or shows I want to pick have already been done by other people so it's now impossible to compile this without seeming late to the party. I apologise for any duplication. Obviously pretty much anything Armando lannucci has ever done should be on here. So I give you a best of the rest:
The Two Ronnies
My earliest memory of comedy is helping my mum with the food shopping in Safeway on a Friday night in the hope we would be done in time to get home and watch The Two Ronnies. They reminded me of my grandpa, had funny faces and I loved them. I can't remember any specific sketches and probably didn't understand any of them anyway, so here is an old 'un.
Fantasy Football League
I would come into primary school on a Monday and recite the entire Friday episode of Fantasy Football League almost word for word to friends in the playground with only one viewing. And then we would play football.
I also loved Only An Excuse with Jonathan Watson which is on in Scotland every Hogmanay. My mother would tape it for my brother and me on VHS. She still records it for us even though I haven't lived at home for 12 years. The fact that I now know people who write and perform in the show would be unbelievable to the eight-year-old Winning.
I love football. And comedy. Football-based comedy shows can get a bad name but if they're done by actual good comedians, rather than TV presenters and pandering to 'ladz', they can be excellent.
This Morning With Richard Not Judy
I was then later known for coming into High School and quoting phrases from Lee and Herring's Sunday morning show - although nobody else in my school watched it and I had very few friends by this point. Watching TMWRNJ was when I found my very annoying sense of humour and is probably the reason I wanted to write comedy.
I thought I should put a stand-up on here but whether this Dutch lunatic is a stand-up is probably debatable. I saw him at the Glasgow Comedy Festival in 2009 without knowing anything about him and I cried laughing for an hour at what was essentially utter nonsense. His commitment is infallible. Seeing him and watching clips of Stewart Lee on YouTube instead of writing my Masters dissertation made me start doing stand-up.
St. Anger
The Metallica album St. Anger is perhaps the funniest album ever made. I cannot listen to it without smiling and laughing. I cannot imagine that was their intention. It's mostly the snare drum.
Randy Newman
The young comedian and world's first Paul Simon AND Art Garfunkel lookalike David Elms chose the wrong Randy Newman song in his Perfect Playlist. I listen to Randy at least once a week to keep my spirits up. The best three songs in no specific order are My Life is Good, It's Money that I Love, and Pants.
• Matt Winning: Mugabe and Me (3D) is on at the PBH Free Fringe venue Opium at 15:45 from Saturday.
Published: 5 Aug 2015
Recent Perfect Playlist
What do you think?