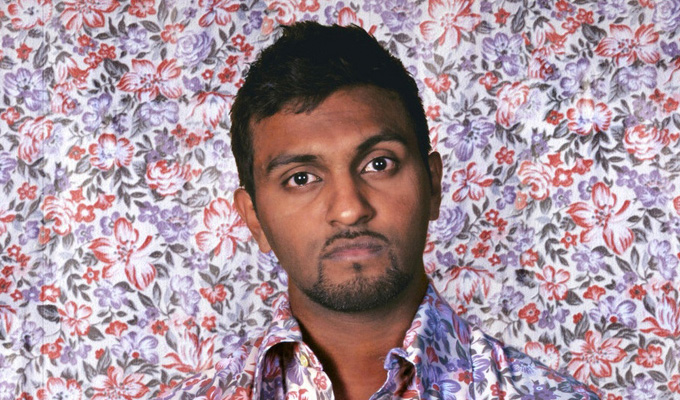 Only a genius could make you side with the terrorists
Four Lions
When I first watched this film, I was convinced it was written by a Muslim, because the main characters were so unbelievably true to life, and I was certain the characters were based on people I've met at community functions throughout my life.
Only a genius like Chris Morris can make you side with home-grown terrorists, while providing a pretty accurate narrative on the political and theological naivety of Islamic radicalisation.
Barry, the convert to Islam who clearly suffers from 'Revertitis' was particularly hilarious among my friends. To this day, some of my friends end phone calls and messages to me with 'MashaAllah brother'.
Nathan For You
Nathan Fielder makes me cry. I desperately want to be him, and I want to exist in the world that he imagines where no idea is a bad one, until it is actually tested and proven to be horrible. Or in the case of the viral video he manages to create at a petting zoo – brilliant.
Omar
Hany Abu-Assad manages to distil fury and romance in this film which isn't principally hilarious, but definitely a lesson in lump-in-throat storytelling. You can't watch Omar and not feel an ideological adjustment within you. I felt inspired to write better stand-up after watching this.
Dave Chappelle
Anything by this man makes my life better. Interviews, stand-up, film cameos, his meltdowns on stage – anything. I started my day today watching him joke about Michael Jackson being a good host to his victims, at the time when America was divided about the case. The entire crowd found that hilarious.
The Little Dum Dum Club
Hosted by Melbourne comedians Tommy Dassalo and Karl Chandler, this podcast is a weekly must-listen for anyone interested in Australian comedy, or comedy anywhere. The comedians they invite on are always hilarious, and it's one of those shows where the guests find themselves opening up and discussing life candidly and comfortably, without the pressure to always find gags.
Key and Peele
If I have wifi, or data on my mobile to splash - I spend it watching Key and Peele sketches (And of course - 9/11 conspiracy YouTube videos). I am quite obsessed with sketch comedy - and these guys top my list at the moment. Jordan Peele in their Loser Brother sketch is inspired.
• Nazeem Hussain's Legally Brown runs at the Soho Theatre, London, from Monday to Saturday next week, at 7.30pm.
Published: 24 May 2015
What do you think?