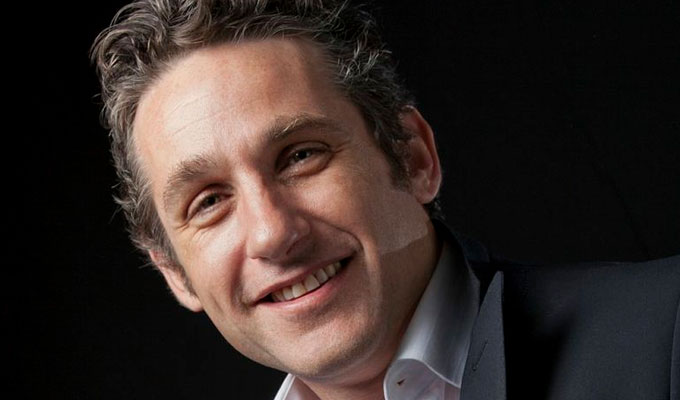 The funniest women on the planet...
OK, as I sit here smoking my e-cigarette, it hit me that all these debates are going on in this comedy climate and I think they're nonsense – funny is funny.
But what the fuck, I'll throw my two cents in… I want this to be my 'perfect female playlist'. This one is dedicated to all the ladies that have made me laugh and inspired me and there are plenty…
Lily Tomlin
When I think back, one of the first female comedians I ever heard that had me laughing beyond all control when I was a kid was the one and only Lily Tomlin.  I remember my dad having her on one of his comedy compilation albums and I learned the operator sketch by heart at the time and it would have me and him in stitches one ringydingy. It's making me laugh even now –  'he's a mean drunk' – hilarious.
Vicki Lawrence and Carol Burnett
For my other old school female comedians I would love to choose Vicki Lawrence and Carol Burnett. I don't know how many times I came home from school and watched the Carol Burnett Show to see these two make comedy look so easy. The chemistry between them. I can't even imagine how many other people they have inspired to become comedians – myself included.
Janeane Garofalo
Now I started comedy in 1988 and this was the time that Evening At The Improv ruled supreme.  And the female comedians at that time, I would've killed to work with them just to learn from the natural flowing funny.  Janeane Garofalo has always cracked me up. Her wit and delivery I think had a major impact on the comedy scene. I would even venture to say she may have have given comedy a new joke delivery style – and I think she still does to this day.
Paula Poundstone
Now another unsung female hero who I don't think you hear enough about (but maybe it's just me). I used to think that this lady was easily one of the funniest woman on the planet. I would like to introduce the wonderful Paula Poundstone.
I'll never forget the first joke I heard from her about accidentally smashing a Disney glass and her mum freaking out about why they can't have good dishes in the house…I was hooked and still am..
Rita Rudner
Now for elegant fab comedy I don't think anyone does it better than this very funny lady. When I first heard her I thought, 'super hilarious one-liners mixed with a little bit of super sexy – what a winning combination.' I would like to think a bit of her style has rubbed off on me through the years – the elegant part.
And what a fabulous comedy mind. I salute you Rita Rudner
Wendy Liebman
Now for my last pick it's easily one of my favourite female comedians  just because I met her many years ago. I don't think she'll remember, but I did and that's the only thing that matters.
This lady is so fast and so funny, and I haven't seen her around much lately.  I don't even know if she's famous but when I first saw her in Los Angeles I was absolutely blown away and I've been a fan of hers ever since. 
I hope Wendy Liebman is still out there (and I'm pretty sure she is).  Talent like that doesn't need fame, just needs a little cash to keep going. You're awesome Wendy!! 
Now comedy world - quit debating male versus female.  This is comedy. Funny is funny!
• Tom Stade is currently on tour with Decisions Decisions. Dates.
Published: 16 Mar 2015
What do you think?