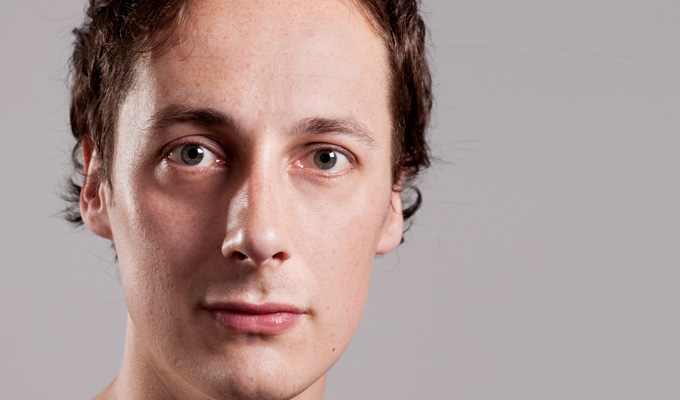 What's more fun than a Dorset bus company's amdram Alien?
What are my favourite comedy influences? How about this current government? Ha ha. Some satire there to start. Of course, making a definitive list of what is funny is an almost impossible task. Luckily I managed it pretty easily.
A Young Man Dressed As A Gorilla Dressed As An Old Man Sits In A Rocking Chair For 56 Minutes Then Leaves
Let me be the first to say it, but I feel the Edinburgh Fringe has become a bit commercial of late. Luckily and thanks in large to the rise of the glorious Free Fringe and its ilk, there is still room for comedians to experiment.
The undisputed king of this for me is the annual, one off comedy spectacular 'Gorilla'. It started in 2009 in a small, uncertain room but has gone on to sell out all 410 seats at the Udderbelly to screaming crowd. Nothing happens except what the title suggests but the whole crowd get on board and cheer every slight movement. No one knows who the gorilla is though I've heard strong rumour it's Daniel Kitson.
Alasdair Lists Everything
In a similar vein at this year's Fringe I caught the last performance of Alasdair Tremblay-Birchall's free show Alasdair Lists Everything in which Alasdair stood on a tiny stage improvising a list of everything he could think of. Highlights the day I saw it were brick integrity, the smell of tuna when there is no tuna in a room and having a doctor tell you 'he's swamped.'
It was a calm and brilliant exercise in pure comedy joy that felt genuinely inspiring at the end of a month of Fringe excess. I immediately cursed that I hadn't been to all of them and had to make do with the few he has online:
Armando is often over looked as a performer, such are his credentials when it comes to writing and producing, but his 2001 sketch show was a triumphant, sometimes bleak but also optimistic, poetic and very human piece of TV. I find it an odd comfort to hear him say, 'I can't be the only one who's shit scared of being found out' and in his interviews with Hugh series, I discovered what are still my favourite TV sketches. Cheeseburgers were a penny then!
Pajama Men
I have always loved double acts. There's a neatness to them often lost in bigger sketch groups and depths and nuances hard to find in solo work. The Pajama Men are a brilliant example and for me have found something new and enthralling in the format.
After I first saw them in 2010 my friends and I stumbled in a Haze of confused awe onto the street. Unsure how to process what we had seen we just started wrestling each other, Edinburgh Tattoo fireworks bursting above in solidarity.
An overreaction perhaps but The Last Stand To Reason is a show I often draw on for inspiration and the exercise did us all good.
Arrested Development
Listing your favourite comedy is stressful and I have certainly forgotten a thousand brilliant things but this was an obvious choice as it must be for a lot of people. A genuine sensation, it is so comically dense, not a single word is wasted, and it is flooded with incredible performances.
I also once met David Cross in a caravan as part of a live art game show installation. My head was poking out of a table in the middle of a platter of fruit and I had to ask him questions about horses. He was nice about it although we haven't spoken since.
But as we've all seen Arrested Development clips, instead here is a glorious sketch from Mr. Show (ft. David Cross) because sometimes it's just fun to see people fall over:
Alien On Stage – Paranoid Dramatics
But the single most fun I have ever had in a theatre, by a good, long way, is when I saw a Dorset bus company's amateur dramatics group perform a live stage version of the movie Alien.
Whatever images that brings to mind, believe me, it was even better. This might sound like I am choosing something ironic and weird for the sake of it but in a theatrical world fat on overpriced, over hyped, over produced shows, it was a genuine joy to join the sell-out crowd cheering on their stage0shy heroes as they battled against wobbly sets, failing accents and microphones left on between scene changes. It was all done with love and gusto and the profits went to charity.
It's hard to do it justice in an online video but this photo montage perhaps comes closest.
A stage show based on an old, screen cult hit you say? That can't work can it? This closing sentence is a reference to my own show Knightmare Live and is what this has all been building up to. An advert. Is there no decency left in the world? I'm sorry.
• Tom Bell appears in Knightmare Live: Level 2, playing the Lyric Theatre on Shaftesbury Avenue in London tomorrow (Monday November 3).
Published: 2 Nov 2014