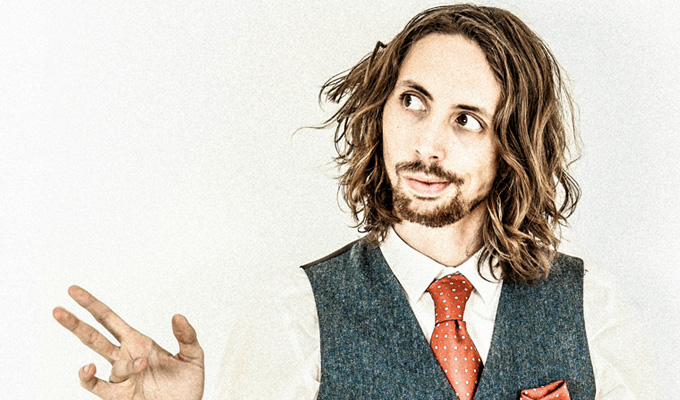 Comedy that inspired me to cover myself in Nutella
Louis De Funès
As I was born in France, I grew accustomed to cheese and wine for breakfast, my Mum's hairy armpits (this is a stereotype which I do not endorse… Ma Maman's armpits were always kempt in satisfactorily smoothness) and an actor who put the 'fun' in his name, even though 'fun' isn't a French word, Louis De Funès. He was an extremely popular actor who died in the 1980s, but still very much lives on in the memories and shelves of many French people.
Being a bit of loner when I was a kid, I would just sit in front of my TV watching him in his hundreds of films, such as Les Gendarmes collection, Fantomas, and the only movie which managed to make it to English speakers, Golden Globe nominated, The Mad Adventures of Rabbi Jacob. I absolutely adored all his films and his unique Tourette's-like acting style of facial expressions and absurd noises. Louis De Funès was most probably the first person to make me laugh.
Here is a clip of him in Les Aventures De Rabbi Jacob. You don't need to understand French to enjoy his talent. Mais ça aide…
Jim Carrey
Generally speaking, French television is bad, hence why we have to import so many American programmes. And even then, the dull dubbing is excruciating. When you hear the same guy doing the exact same voice of Matthew Perry, Mike Myers, Ben Stiller and Jim Carrey without any acting whatsoever behind the microphone… You start hating everything!
Nonetheless, despite his irritating French voice, I fell in love with all things Jim Carrey, what with being an American Louis De Funès. Once I mastered the English language, I discovered he was much funnier. In The Mask, when his dog Milo confuses the cheese for the keys. It's funny because the dog gets food but it also rhymes suggesting the dog misheard. But in French, confusing 'le gruyère' for 'les clés' isn't as funny…
Here's Jim Carrey as the infamous pet detective doing what he does best; being insane.
Rik Mayall – Theatre
I would occasionally cross the channel to visit the English side of my family; discovering weird stuff like those 'must have' Yorkshire pancake cups for Sunday dinner, or beans for breakfast! Beans! I was OK with Mr. Bean, but those awful things… for BREAKFAST!
Anyway… One aspect of British life was the programme Bottom which my Granddad regularly watched. If I'm honest, at first, I didn't understand any of it, what with the language barrier that I had to jump over. But I still adored Rik Mayall's alternative style of acting. I watched more Bottom when I moved to the UK and must've accidentally adopted some of Mayall's traits by osmosis, as audiences have remarked some similarities, directing me to search engine his Theatre poem, which I sometimes watch to relax me.
I had the mammoth pleasure of working with him. He will truly be missed. Woof!
Eddie Izzard
My interest in watching stand up comedy started as a teenager (although never dreamed of doing it). My first two comedy VHS were Bill Hicks Totally and Eddie Izzard's Glorious. I was never an angry child though. More weird and interested in nature and talking bollocks, so I steered myself towards Eddie, who shared the same love for languages as I did, and according to his Believe show, we had similar childhoods. I became a fan very quickly.
I started stand up comedy in February 2008… In April 2014, I supported Izzard on some of his French shows. Believe. Beelieve.
Bobby Baker's Kitchen Show
Bobby Baker is a performance artist who finds the absurd in daily life. I discovered her strange and wonderful world while studying theatre at university, and was inspired to cover myself in Nutella during one of my solo performance. (Long story… feel free to ask me why if you ever bump into me).
I was asked to do a 20 minutes set for my tenth gig even though I had no material… So I panicked and decided to convey my French heritage by covering myself in flour. I did this for nearly a year…. The last time I did it was at The Comedy Store…
Here's Bobby inspecting the daily life of being a housewife.
Woody Allen
I began to research all things comedy when I decided that was to be my future. The catalogue of comedians I fell in love with grew rapidly. One whom I often listened to was Woody Allen. Not just his jokes. But his neurosis amused me. (Later, Lampaert will discover that he suffers from anxiety, specifically rumination, and that mental illness is no amusing matter.)
• Eric Lampaert: Testiculating. Laughing Horse @The Counting House, 19:45
Published: 4 Aug 2014
What do you think?