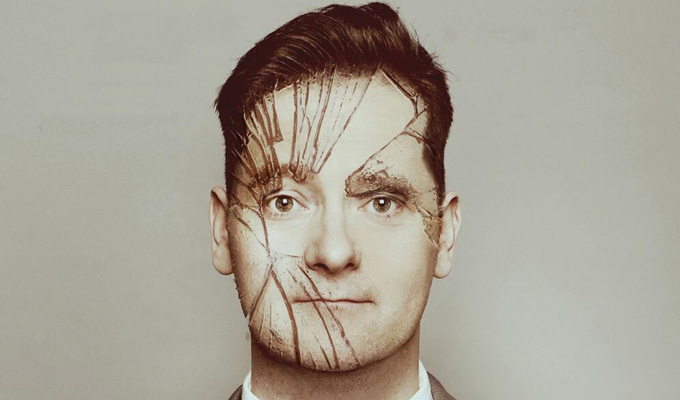 'This song has always made me giggle'
Bad News
First up, in memory of the passing of the great Rik Mayall, I'll have this Bad News clip from when they played the Tube back in the day. Loads of people have their favourite Rik and Ade things, Bottom or the Young Ones, but Bad News really made me laugh. I even went to see them live and met them at a signing which they did in character. Legends.
Lucky Louie
Loads of people have mentioned Louis CK in these Perfect Playlists,. But it's usually for his stand-up, which of course, is awesome, but his first sitcom, Lucky Louie is a real gem. Filmed like a normal studio sitcom but often breaking a lot of the rules of the cutesy live studio audience format to do something that really makes me laugh.
Blackadder Goes Forth
I love a good emotional ending to a show, and I think the first time I ever saw one was from this clip; the ending of Blackadder Goes Forth. It was incredible, these daft characters we had come to know and love were suddenly breaking our hearts and running into certain death. For a 'sitcom' it was a stunning ending.
National Lampoon's European Vacation
Chevy Chase has enjoyed peaks and troughs, but I think this is him doing what he first did best. The National Lampoon's Vacation series were unashamedly farcical but still remain watchable due to Chase's depiction of a well-meaning father whose big ideas never seem to make it into reality. This scene from European Vacation may be a bit old hat when it comes to Americans not understanding roundabouts, but it's his delivery and crumble into madness that tickles me:
A Bit of Fry and Laurie
A Bit of Fry and Laurie was such a great sketch show and the perfect vehicle for two lads who have gone on, quite rightly, to massive success. There are so many sketches to choose from, Tony and Control, the Words sketch... but this song has always made me giggle. Not least because Stephen Fry can get a laugh by merely saying the title:
• Jason Cook: Broken is on at the Pleasance Dome at the Edinburgh Fringe, at 17:40
Published: 30 Jul 2014
What do you think?