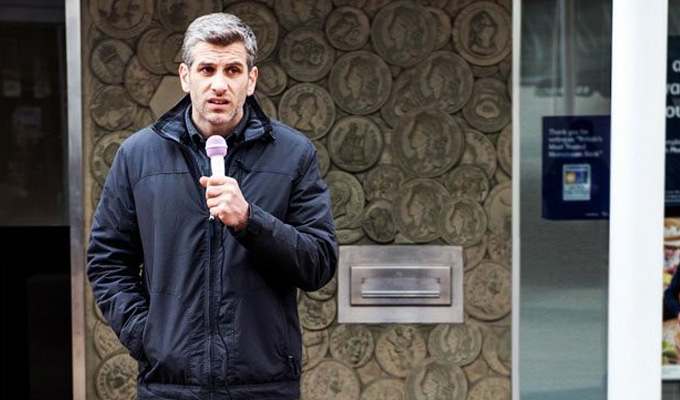 Like comedy was suddenly in colour...
Stir Crazy
Gene Wilder is a top favorite actor of mine, he's so effortlessly brilliant. And alongside Richard Pryor its was always going to be magic. The first time I saw the 'That's right...We bad' scene I cried with laughter.
Marty Feldman Undertaker Sketch
Marty Feldman is a big hero of mine, I spent a lot of time listening to my dad's Round the Horne & Hancock's Half Hour records, so Marty was already up there with me as a writer, and when I saw his sketch show I was hooked. He was so wonderfully silly.
Tommy Boy
Chris Farley and David Spade was a great combination. David's dry humour against Chris's childlike high energy was a perfect mix. I'd not really heard of Chris until Tommy Boy and it blew my comedy mind. This car scene didn't stop making me laugh from start till the end.
George Carlin: Religion Is Bullshit
I was very late coming to George Carlin when I saw this HBO stand up it really rocked me. I fell in love with him and his book really moved me.
Alexei Sayle's Motorbikers
Alexei was so exciting when he started, it was like comedy had suddenly been transmitted in colour.
Father Ted: My Lovely Horse
Oh I loved this show, and it came along at such the right time. British TV had been stuck in an American comedy loop and this was the tonic we all needed.
There's not one weak episode and when it gets re-run I never tire of it. Genius. When they both wake up mid dream and say: 'We must lose that sax solo...' I roared with laughter.
• Terry Mynott stars in The Mimic, which returns to Channel 4 at 10pm on Wednesday July 16.
Published: 13 Jul 2014
What do you think?