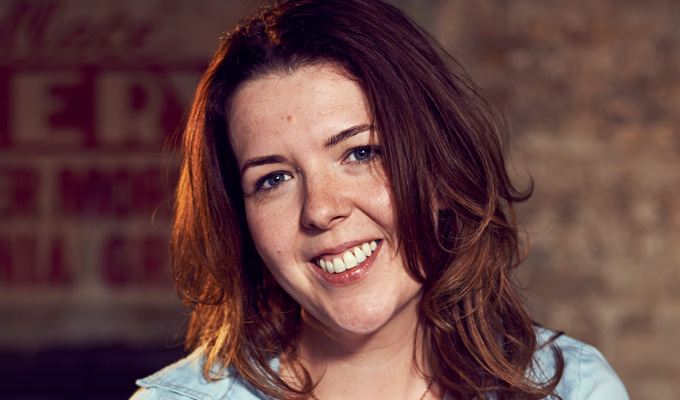 'Brutally funny lines that have an unstoppable violent rhythm'
Seinfeld
My favourite comedy show of all time is Seinfeld. I remember being totally blown away by it when I was young.  I fell in love with the writing style, the quick fire dialogue in particular. The discussions the characters had about everyday mundane things were very relatable, yet the writing elevated it.
They might, for example, be having a conversation about their favourite  breakfast  cereal,  but they discussed it with such energy and passion, that it could just as easily have been an important political debate. It made the ordinary extraordinary.
I think the characters were amazing as well.  I was particularly impressed with Elaine.  It was the first time I saw a female character truly hold her own with a group of men. She wasn't just a girlfriend, or a wife, she was one of the gang.  The pace of her delivery was like rifle fire.
I still watch episodes of Seinfeld and marvel at it's storytelling and structure  Having a whole episode taking place in a queue for a Chinese restaurant, or while they are trying to find  their car in a department store parking lot... well it takes great writing to sustain that.
I love Jerry Seinfeld as a stand-up as well. I have  since I was a little girl.  His routine about dressing up as Superman on Halloween is  just such  a beautifully constructed piece of comedy.
Father Ted
Father Ted was a very important show for me. It felt so bold, original and surreal.  I still find myself quoting it, 'Ride me sideways,' has some how slipped into my own vocabulary.
When I saw the Christmas episode, the one where all the priests get lost in a department store, I actually thought I was going to die laughing.  But my favourite scene has to be when Ted and Dougal are write a song for the Eurovision song contest. Genius. I'm laughing right now just thinking about it.
The Larry Sanders Show
The Larry Sanders Show really was ahead of its time and has influenced so much TV comedy since it aired.   The documentary-style comedy series is something that we're all very familiar with now, but Larry Sanders really was pretty groundbreaking.
And Hank Kingsley was just such a beautifully pathetic character.  His antics were so excruciatingly embarrassingly that I sometimes had to watch them through my hands... but they were always undeniably funny.
Stewart Lee
I love how Stewart Lee deconstructs his own material, how he pushes his jokes to their absolute conclusion – and then somehow manages to push them even further.  He's such a ballsy,  clever  comedian.I can't imagine any subject that he wouldn't tackle.
Ellen Degeneres
She couldn't be more different from Stewart Lee, but Ellen Degeneres is another one of my favourite stand-ups. I love her warmth and her silliness. Watching her stand - up is like having coffee with a friend.  She's a great storyteller, with a childlike imagination - her routines are  so charming and well observed but more importantly... completely hilarious. 
Reservoir Dogs
Not exactly a comedym but the first time I saw this movie I thought: I want to write like that. That spectacular pace, the rhythm of the lines, and I loved the idea that these hardened criminals sit around tables in restaurants, arguing over how much to tip and discussing Madonna songs - because of course they would.
The last thing they would do is talk about the crime they're about to commit - it's a job to them, it's mundane, everyday, not special.  
And Tarantino pushed that idea further in Pulp Fiction, which was another important film for me.  The way he played with structure fascinated me, I'd never seen anything like it. He created such clever, witty characters as well with killer one - liners and comebacks. Those early Tarantino films definitely influenced me as a writer.
Martin McDonagh
McDonagh's plays are just wonderfully dark, savage and twisted. He has that rare ability to shock us while making us laugh. He writes these brutally funny lines, that have an unstoppable violent rhythm. There's no other writer I could even compare him to. The Beauty Queen of Leenane is probably my favourite McDonagh Play and I also thought his movie In Bruges was fantastic. 
Malcom Tucker from The Thick of It
I'm a big fan of The thick of it, but particularly Mr Tucker - what a character. I watch every episode just waiting for him to appear. The energy of  Peter Capaldi's performance, the anger fuelled delivery, the way he spits his brilliantly written lines out.  
The clip below is one of my favourite Malcom Tucker moments, mainly because we work out where he's going before he gets to the punchline...yet this only makes it funnier,  Superb stuff. 
• Lisa McGee's new comedy series, London Irish, starts on Channel 4 tomorrow – September 24 – at 10pm.
Published: 23 Sep 2013
What do you think?