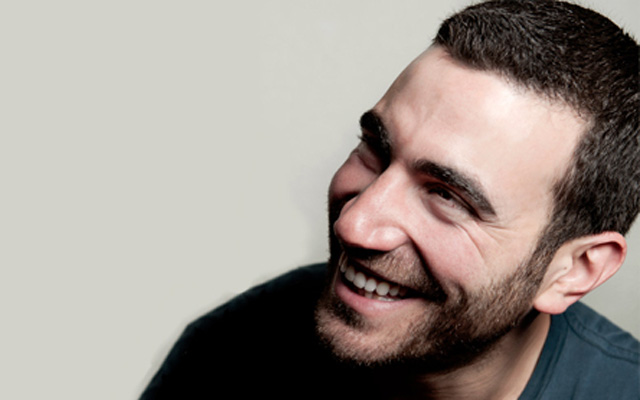 'Hank Kingsley might be the greatest TV character of all time.'
I was very excited to be asked to do one of these.  But it's also driven me mad.  There's so many things I want to include.  And I know as soon as I put it out, I'll go: 'Shit! I forget something or why did I say series two not three!  Idiot!'
So in a way, here is my Perfect Playlist, for, you know, the moment I sent it in.  It is probably already out of date..
The Jungle Book
This scene where Mowgli has been kidnapped by King Louie and Balloo and Bagheera have to get him out is one of the most perfect comedy scenes ever.  So wonderfully timed and judged. 
And remember the short amount of screen time that King Louis has and how much we remember him for our whole lives.  That's how you sell a character fast.  He's the Ned Ryerson of The Jungle Book. 
There are so many great jokes in this one sequence, the idea that Balloo can't fight the beat, the fact that every time Bagheera has Mowgli, Balloo inadvertently ruins it, the way the little monkey wants to join in, not to mention the entire court of King Louis and the final unmasking of Balloo, it doesn't put a foot wrong as a set piece. 
In fact, all the characters in The Jungle Book are beautifully judged.  It's a genuine great ensemble piece.
The Larry Sanders Show
Perfect TV.  The best.  Influenced everyone and not enough people have seen it.  Everyone is incredible in it.  But Hank Kingsley might be the greatest TV character of all time. 
If The Sopranos and Breaking Bad etc show us how we can love and care for a 'bad' person, it all began for me with Hank Kingsley.  He is so repellent and morally debased and venal and desperate and an egomaniac, but he is played so truthfully by Jeffrey Tambor, that I think you LOVE him.  And the show continued to test you. 
As it went on they did more and more to make you not like Hank and the more we loved him. It's something they illustrate in The Simpsons in the Frank Grimes episode where Homer is appalling and Frank is good, but everybody just forgives and loves Homer cos he's funny. 
Watch Hank's Sex Tapes for a perfect 30 minutes. Such a brave performer.  He never shied away from what an absolute prick Hank was.  He never softened it. 
When Harry Met Sally
A perfect script.  Every scene, every line, pitched beautifully.  I love the scene where they are playing Pictionary.  I'm sure it must have come from improvisation, but it's so funny and so truthful to what is funny in real life.  The line 'but BabyFishMouth is sweeping the nation'.  Fuck me, that's funny.
The Muppets
I can't not mention The Muppets.  The greatest.  Any moment from anything they have ever done.  I love the new film.  It has tremendous jokes in it.  Like this one.
Steve Martin
I love him.  Unequivocally.  I love his writing and his acting and his stand-up.  This scene from The Jerk is a cracker.
Yeah, I know.  He's kind of an obvious choice.  The way he does stand-up is confessional and heartbreaking and truthful and you feel like you are watching a man genuinely share something with you.  Which is sort of what I want from stand-up. 
His concert film Live On The Sunset Strip which he recorded after setting fire to himself on drugs, is seriously special.  There is a moment that stays with me as incredibly extraordinary 15 years after I first saw it. 
Richard Pryor, who had arguably built a career on the strength of the N-word (he had started as an imitation of Bill Cosby before finding his own voice) had an awakening on a trip to Africa and decided he no longer agreed with the use of the word. 
The fact that he can do this so eloquently and humorously to his audience is huge.  We never see politicians apoloigise, we rarely see public figures change their views.  It was his thing, and he turns away from it. 
It's like the brilliant Miranda Hart making a show in which she says, 'I don't believe in falling over anymore.' Some might argue that he's supposed to be doing jokes and at this moment in his show, he stops to be sincere, and therefore, why is this still considered comedy.  But I say to those people, 'go fuck yourself.' Here's the clip but it has an annoying preachy writing at the top.
Dave Attell
On the other hand I also like my stand up to be pointless, silly, crude and rude.  Dave Attell does the best dick jokes, packed to the edges with wordplay and all tied together with his unique and punchy delivery.  This routine is proper outrageous and proper funny.  The amount of jokes per word here are brilliant.
30 Rock
My current love is 30 Rock.  I am racing through the box sets which makes me sad because there are so many jokes per square minute in one episode that rushing them makes me feel guilty.  After everyone I feel like I should give a moment of appreciation and gratitude for all the work that Tina Fey and her flawless crew have managed to cram in and make look effortless. Here's a taste:
School Of Rock
My desert island film.  A film that looks like lots of other films, but no other film has nailed this so perfectly.  It is wonderful.
Derek And Clive
I'd be remiss if I didn't include this.  The perfect thing to discover when you are 12, this helped cement my friendship with my best friends that I still have to this day.  It all came from our love of this. 
This is how you do improv. It's the first thing I heard that taught me that maybe the best way to live your life is just to sit around talking rubbish.  If only there was a career that could help facilitate that…
• Brett Goldstein Contains Scenes of an Adult Nature is at he Pleasance Courtyard at 21:30
Published: 13 Aug 2013
What do you think?