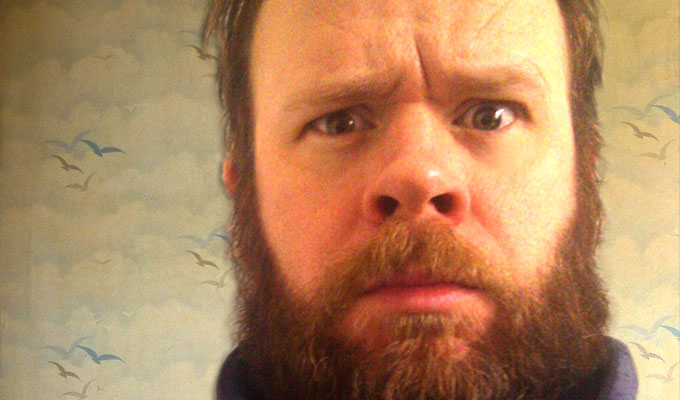 'Haunting and hypnotic'
There is so much great comedy I could go on about here: Harold Lloyd, Porridge, Rising Damp, Doctor In Clover and Chorlton & The Wheelies to name but a very, very few – but here's what's really excited me over the last decade or so.
15 Storeys High
Sean Lock's bleak masterpiece. I first stumbled upon an episode from the second series after midnight on the BBC many years ago. Lock's somehow likeable misanthrope had woken up with a plough in his flat and was trying to return it.
Subsequent episodes were very difficult to find due to ludicrous and inconsistent scheduling so I bought both series on DVD the moment they came out. It's difficult to describe how funny this is, especially when one of the stand-out moments simply concerns Lock looking after a man's coat, but I cannot recommend this enough. I would say any fool could see there should have been at least one more series, but they obviously couldn't.
Catterick
The surrealist joy of Vic & Bob within the discipline of a strong narrative. With some of their most wonderful and, in places, darkest work, and with Matt Lucas versus Bob Mortimer in one of the best fight scenes ever: 'How old are you?! How old are you?!' – this is an absolute gem. Once again, difficult to understand why there were no further series.
Peep Show
Consistently funny and consistently strong – some of the best laughs coming from the beautiful use of language alone. It covers grown-up subject matter in an everyday way – ridiculous that this should be a reasonably rare thing in contemporary British TV comedy.
A testament to everyone involved that this is still going strong after eight series. So many great supporting characters – Johnson and Super Hans are personal favourites – and a myriad great moments, but Super Hans and Jeremy unable to remember 'the bad thing' is a highlight.
Limmy's Show
Brian Limond is a unique talent and this great show is what you get when you give someone like this creative freedom. Inventive ideas from the daft and simple (one of my favourites being a toy Rottweiler on a child's roundabout) to the haunting and hypnotic with an effect reminiscent of the superlative Jam.
It's Always Sunny In Philadelphia
I have fellow comic Tony Dunn to thank for showing me this a few years ago. The first episode I saw was from series 5, The Nightman Cometh, and I laughed my arse off. Unapologetically selfish and unsympathetic characters with fearless and, oftentimes, unhinged plots and disgusting motivations this has to be one of my favourite sitcoms of all time. I often wonder how this ever made it onto television, let alone for eight series, but am grateful that it exists.
The Life & Adventures of Martin Chuzzlewit
This was my first Dickens and remains one of the funniest books I've ever read – especially the piercing characterisations of Seth Pecksniff. Plenty of darkness too, for those that find their comedy in such places.
• Toby Williams will be performing George Ryegold: Adulterated at Underbelly Bristo Square at 21:40
Published: 31 Jul 2013
What do you think?