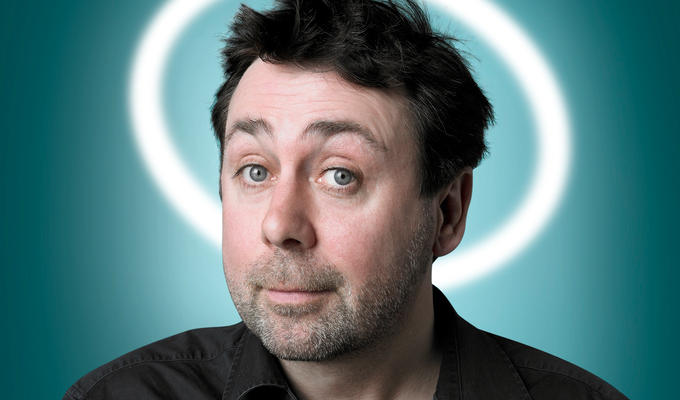 'He made me realise that comedy could change perceptions'
Richard Pryor
Richard Pryor is the reason I became a stand-up, so he will always be my favourite comic of all time. Billy Connolly at his height showed me how sublime stand-up can be and Lenny Bruce opened the very door to alternative comedy, which we should all thank him for, so it's a given that they top most polls. So with my list I thought I would show comics who personally mesmerised me with their talent.
Owen O'Neill
Wahen I came over to Britain from Ireland to work the circuit back in late Eighties, I came across this unsightly ginger bloke who looked like a drunk builder on stage in the Comedy Store and I was amazed by him. Owen has gone on to do many things and he is the only person who can make me laugh on a regular basis. Proper maverick.
Stephen Frost
Steve Frost is  true force of nature and is a proper clown in the Tommy Cooper, Eric Morecambe sense. One of the few people who can make you laugh without saying much. I adore the amount of energy he invests into pure silliness, as anyone who was lucky enough to see The Wow Show will attest to.
Norm MacDonald
I came across Norm at the Just For Laughs festival many years ago. He totally blew me away with his jokes and the ease with which he says things. Here was a man who was just starting off but had already found his voice. I heard a recent CD and he had lost none of his magic. Beautiful crafted comedy.
He is a little-known Australian comic who gave me one of the best sets I have ever seen. It was  in a small club in Melbourne and the audience weren't that into him. Trevor is a baffled man who talks about this on stage. He had what I still consider one of the best lines I have ever heard when he talks about his wife telling him he ruined her life. 'How are you suppose to answer that? I figured I'd ruined my own so I thought I might as well branch out.' I think he is sublime.
Leo Bassie
Leo Bassie is a proper Italian clown from a clowning family who sometimes popped over to the London circuit. His show is a beauty to behold. He had all the circus skills but uses them for good, not evil. He made me realise that comedy could change perceptions and, like all the best comics, you really do have to try and see him live.
I got to watch Bill most nights for a couple of weeks in a small room in Melbourne play to an audience who weren't fans, and he made me feel guilty for not embracing what was happening in the world more. He makes words so powerful and you just knew you were in the presence of greatness when you watched him. A total one-off.
• Sean Hughes: Penguins is on at the Gilded Balloon at 19:30 from Wednesday.
Published: 29 Jul 2013
What do you think?