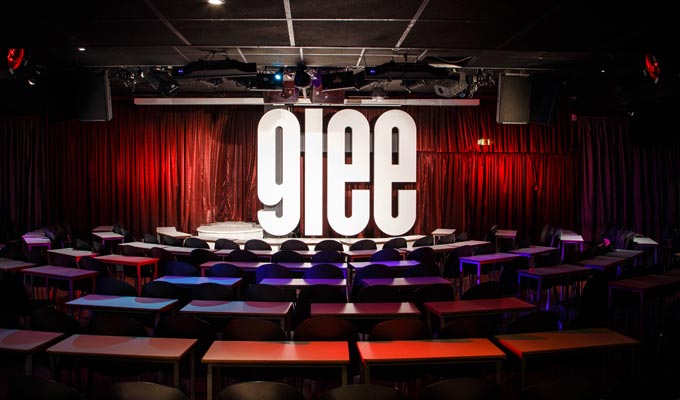 NextUp to steam Glee and Frog & Bucket gigs
NextUp have teamed up with the Glee and Frog & Bucket comedy clubs to stream gigs to their subscribers.
The first Glee stand-up night to be broadcast will come from its Birmingham venue on November 24, featuring Robin Grainger and Garrett Millerick, while the Cardiff club will also be streaming shows soon.
Meanwhile, programming from Manchester's Frog & Bucket kicks off with the World Series final of new act contest Beat The Frog on Monday.
Club boss Jessica Toomey said: 'We have had a Monday night open mic for 30 years, it's where Peter Kay and John Bishop did their first gig. There aren't many comics who haven't come through Beat the Frog, it's legendary.'
She said the deal with NextUp meant 'we can take this already sold out event to a broader audience - not limited by venue size, geography or public transport. The competition is about raising these new comics profiles so the more eyes on them the better.'
Tom Brandt, head of content at NextUp added: 'We are so excited to have these exceptionally well regarded clubs join our live streaming calendar. They're known around the UK for producing some of the best comedy nights going, and now our members will be able to have that live experience at home.
'We'll have 10 clubs by the end of the year, so there'll be live comedy on NextUp most nights of the week. It's our mission to be a window into the best clubs in the world, and we're well on the way in the UK.'
Venues that are also live streaming regularly to NextUp are: Angel Comedy, Backyard Comedy and Museum of Comedy in London, , Monkey Barrel in Edinburgh and Big Difference in Leicester). The calendar with all live streams can be found here.
Membership of NextUp is £35 a year. Sign up here.
Published: 2 Nov 2023