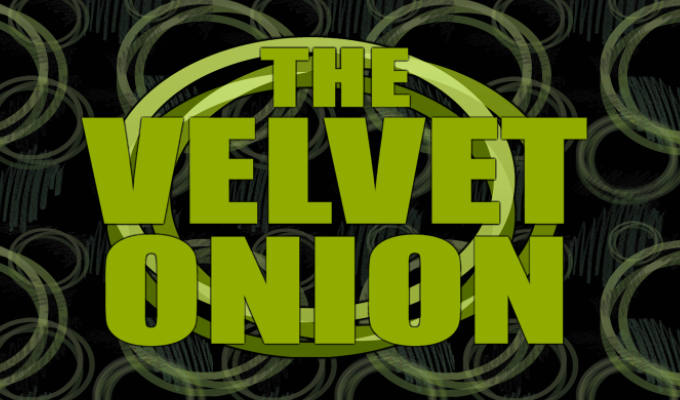 Velvet Onion vanishes
Alternative comedy website The Velvet Onion has disappeared from the internet.
The site covered the scene from 2010 to 2018 – but now even the cost of maintaining its archive as a permanent presence has proved too much for founder Didymus Holmes.
In a statement, he said: 'The Velvet Onion ran from 2010-2018, chronicling the exploits of various people in alternative comedy. Projects spanning television, film, theatre, books, music, video games and of course, stand-up, live sketch and character comedy.
'The site closed in 2018, and an archive was kept available for over five years. However, due to spiralling costs, it is no longer possible to maintain this archive.
'Old captures of the website are available via the WayBack Machine. To all our readers out there, big love - and thanks for all the positive vibes.'
The news comes less than two weeks after he launched an appeal for supporters to help cover hosting costs saying he had 'ZERO expectations, but anyone who can spare cash is eternally adored.'
He said then: 'This isn't a gofundme to launch a bright and shining new future for The Velvet Onion. TVO is dead in the water save the occasional bout of tweeting. But The Internet Archive's Wayback Machine only saves so much, and it'd be a shame to lose all that history.'
Published: 18 Sep 2023