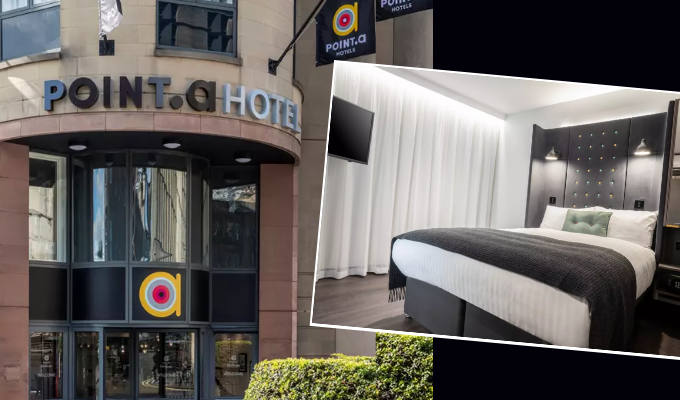 Edinburgh hotel offers free Fringe accommodation to a performer
An Edinburgh hotel is offering one Fringe comedian two weeks' free accommodation during the festival, as long as they make some promotional videos while they are there.
The three-star Point A Hotel near Haymarket is running a competition to find a comic, or other performer, who can provide eight to ten social media clips during their stay.
And in return they will get bed-and-breakfast accommodation from August 4 to 18. The prize is worth around £4,000 as even outside of the Fringe dates rooms are around £200 a night.
Entrants must make a 30-second clip saying why they should be chosen and either email in to partnerships@pointahotels.com or post it on Instagram and tag @pointahotels
Closing date is July 8 and more details are here.
• Out of Hand Scotland, the official outdoor advertising contractor for Edinburgh, is offering three marketing bursaries worth £1,000 to support shows at this year's Fringe. The bursaries are available to registered Fringe shows playing in venues with capacities of 200 or below, and include help designing posters and flyers, printing costs, and outdoor advertising spaces. The closing date is also July 8 and more info is available here.
Published: 30 Jun 2022
What do you think?