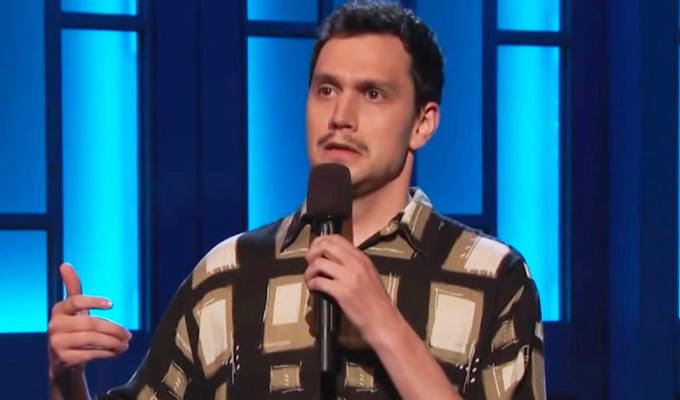 Canadian comedian Nick Nemeroff dies at 32
Canadian comedian Nick Nemeroff died yesterday at the age of 32.
His family and agency announced the news last night, but gave no cause of death.
His family wrote: 'Nick's dedication to stand-up comedy was admirable and produced amazing results. He performed on Conan before the age of 30 and was featured in multiple TV tapings, most recently, CTV's Roast Battle Canada.
' He drew acclaim in Canada and the US, becoming both a "comic's comic" and a hit with crowds who were enamoured by his unique cadence, labyrinthine deadpan, and fresh take on misdirection-driven comedy.
'Endlessly sweet, supportive of others, humble about his many skills and achievements, Nick Nemeroff lived his life doing what he loved, and that is how he will be remembered."
His agency, Grand Wave Entertainment, wrote: 'We are deeply saddened by the sudden passing of Nick Nemeroff…we have been so proud to watch Nick grow in to one of Canada's most popular and respected comedians.
'Truly a devastating loss to the Toronto and Montreal comedy communities, where he developed and perfected his unique performance and delivery style. Nick will be sorely missed, and fondly remembered.'
Here is some of his work:
Published: 28 Jun 2022
What do you think?