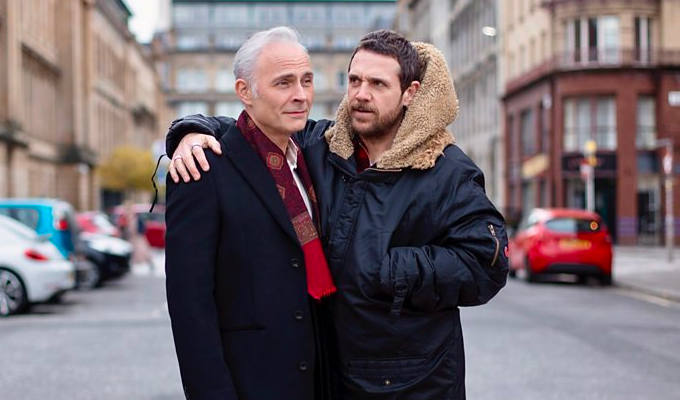 BBC piles on the Guilt
Neil Forsyth's drama Guilt will return for a third and final series, the BBC announced at its Comedy Festival in Newcastle this afternoon.
Mark Bonnar andJamie Sives will return as brothers Jake and Max, as well as other characters from the previous seasons.
The second series ended with Max joining Jake in Chicago having left a trail of deception behind him. And as they return to Scotland, it becomes apparent the welcome they receive isn't as warm or as straightforward as they might have hoped…
Forsyth said: 'We always saw Guilt as a trilogy so I am thrilled to be writing a final act for Max, Jake and some of the others we have met along the way. It is a story that will range from Chicago to Scotland, as our characters seek a final redemption.'
In a joint statement, executive producers Nerys Evans and Neil Webster from Expectation and Happy Tramp North said: 'We couldn't be happier to be given the opportunity to complete the Guilt trilogy. Neil has crafted an incredible climax to the show that we can't wait to share with viewers.'
Guilt will begin shooting on location in Scotland later this year. It will premiere on the BBC Scotland channel followed by a network showing on BBC Two. It will also be available on BBC iPlayer.
Published: 11 May 2022
What do you think?