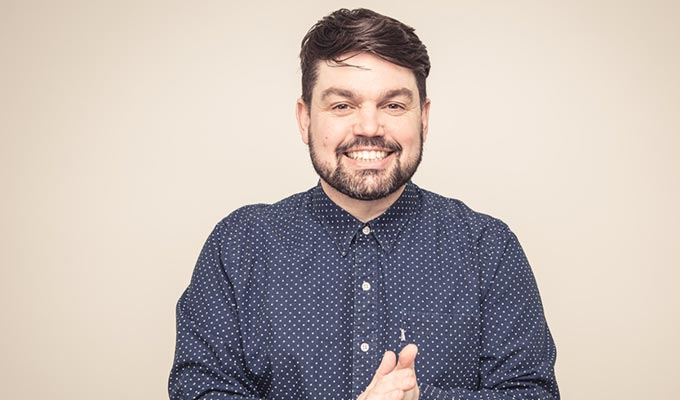 Charlie Baker to play Tony Blair again
Charlie Baker is to revive his role as Tony Blair in Harry Hill's rock opera about the former Prime Minister.
The comic and singer first played Blair in a try-out run of the show in the Turbine Theatre at the Battersea Power Station in South London last year.
Now it has been confirmed that he will reprise his performance at a new run of the show in North London's Park Theatre from June 1 to 9 billed as the 'world premiere'
Gordon Brown will be played by Gary Trainor, who opened the lead role of Dewey Finn in School of Rock on the West End.
Hill wrote Tony [The Tony Blair Rock Opera] with his regular musical collaborator Steve Brown. They previously created previously collaborated on I Can't Sing!, the short-lived West End X Factor spin-off show. Brown, the father of comic Alfie Brown, was also the fictional bandleader Glen Ponder in Knowing Me Knowing You with Alan Partridge.
The comic has said of the show: 'It's struck me for a while that Tony Blair's life is epic - operatic even, in its story arc. I know it doesn't sound like obvious material for a comedy musical but we're not laughing at Tony so much as laughing at the choices we made back in the 1990s and early 2000s.
'We could only convey this story in the most overblown of all possible theatrical forms: The Rock Opera... or Poperetta if you will. Fun, catchy but ultimately, a tragedy in the making.'
The rest of the cast announced today are Howard Samuels as Peter Mandelson, Rosie Strobel as John Prescott, Madison Swan as Princess Diana, Holly Sumpton as Cherie Blair, Kaye Brown as Robin Cook and Adam Price as Neil Kinnock, with Marisa Harris as ensemble and understudy.
Describes as 'Yes, Minister meets The Rocky Horror Show!', the show features songs including Macro Economics and the haunting ballad I Never Did Anything Wrong.
The theatre's website also carries a legal disclaimer: 'Neither Tony Blair, the Tony Blair Institute nor any other person featured in this production have endorsed the production or its marketing materials and are in no way affiliated with Park Theatre.'
Published: 27 Apr 2022
Recent Other News
What do you think?