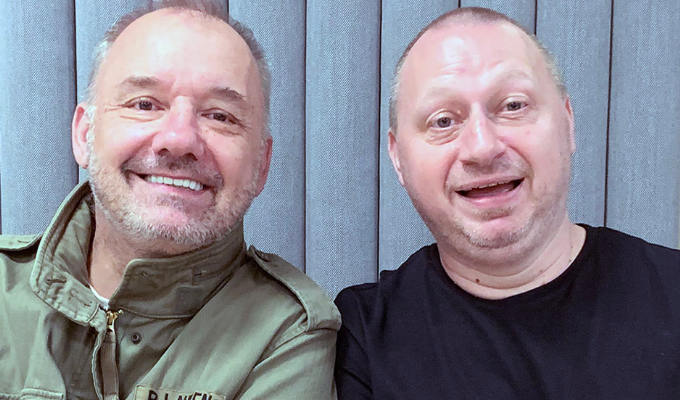 Athletico Mince launches premium subscription service
Athletico Mince, Andy Dawson and Bob Mortimer's podcast, nominally about football, is launching a premium subscription service.
The feed will offer subscribers who pay £2.29 a month exclusive content such as bonus segments, whole exclusive episodes and spin-off series.
It has been launched to coincide with the show's sixth anniversary this week.
Dawson said: 'Not only are we celebrating six years of Mince, it's also four years this week since we first wandered into Acast's dreamy HQ and took advantage of their hugely generous offering of complimentary snacks and confectionery.
'We've never looked back, and now we're looking forwards by adding the podcast to Acast+. We've already got a small but devoted group of listeners of our Club Parsnips bonus episodes, and we're hopeful that those numbers will rocket with the smooth and easy subscription action that our friends at Acast provide.
'Listeners can be assured that Club Parsnips funds will be reinvested in the finest pocket meats, chicken dippers and blue drink."
Subscribe at https://plus.acast.com/s/athleticomince
Published: 10 Mar 2022
Recent Other News
What do you think?