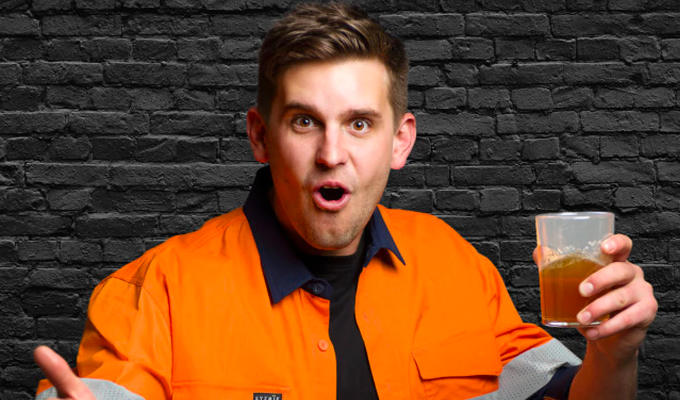 Alex Williamson rejects 'abusive relationship' claims
Australian comedian Alex Williamson has rejected claims he was abusive in his former relationship with the singer Peaches PRC.
However, the controversial comedian did offer an apology for the way he hit back at her accusations – the ferocity of which led to the Sydney and Perth comedy festivals dropping his shows.
Peaches PRC had accused the comic, who goes by the nickname 'Shooter', of being 'abusive, manipulative, and predatory' and alleged he did 'absolutely vile things' during their relationship.
Williamson has now issued another statement on social to reject the allegations.
He wrote: ''For those curious, I'm doing f**kn great. I'll decide when I'm ready to be cancelled, and although these vague accusations seem to have many of you keen/qualified jurors convinced, due process will soon see a great number of you regret the vile comments and hate directed my way.'
But in apologising for his angry reaction to the claims becoming public he said: 'I deeply regret the manner in which I mindlessly dismissed these recent allegations… I do apologise for my display, which was a slap in the face to those survivors of sexual and physical abuse.'
Published: 4 May 2021
What do you think?