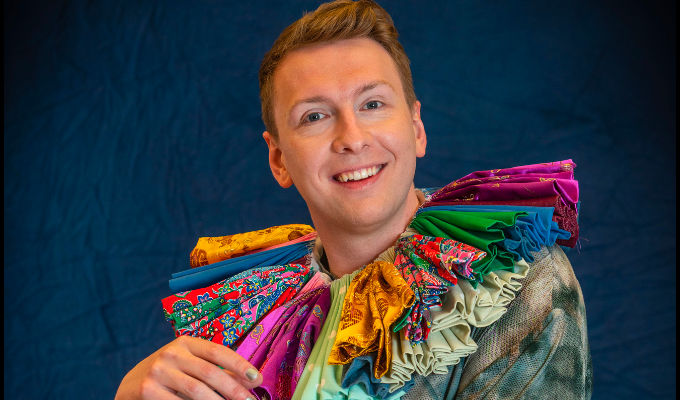 26,000 students see Joe Lycett's Shakespearean debut
More than 26,000 students logged on to the read through of Macbeth featuring Joe Lycett's Shakespearean debut.
The comedian made a cameo as The Porter in the first full performance staged ReadThrough, which uses professional actors to offer live, online renditions of curriculum texts to help bring them to life for pupils.
Doctor Who's Pearl Mackie played Lady Macbeth with Nari Blair-Mangat in the title role and Uncle's Esther Smith as Malcolm,
A total of 624 schools signed up for last week's reading.
In a statement, the founders of ReadThrough said: 'We have been overwhelmed by the level of interest, which has been quite something for our small team to manage.
'To have more than 26,000 students and teachers tuning in was incredibly exciting, and the feedback we have already received from students and schools has been phenomenal.
'Our aim is to hold regular live readings for all students to attend as they please, and we hope to raise enough money to run individual workshops for as many schools as possible.'
When Lycett's role was announced earlier this month, he joked that his appearance will 'redefine me as an incredibly serious actor and maybe win me an Olivier and hopefully an Oscar'.
The porter of Macbeth's castle appears, hungover, in act 2, joking about being the keeper to 'the gates of hell'.
Offering a few moments of light relief in the gloomy tragedy, the character is possibly the origin of the 'knock, knock, who's there?' joke as he repeats the line as he comes to unlock the castle door.

ReadThrough is using crowdfunding to raise money to offer its service free to pupils from less privileged backgrounds .
Published: 16 Feb 2021
Recent Other News
What do you think?