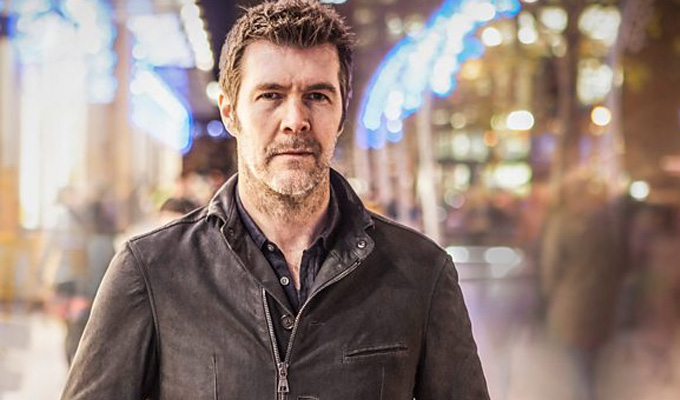 Rhod Gilbert's infertility film finally gets an air date
Rhod Gilbert's documentary about male infertility will finally air on BBC One in Wales on Monday.
The show, based on his personal experience, was first announced in May 2019 and followed a similar film on shyness he made the previous year.
The comedian and his wife, the comedy writer Sian Harries, had been trying for a baby when Gilbert discovered issues with his sperm. He describes them as very lazy and languid, 'like their owner'.
In the one-hour programme, Stand Up To Infertility, Gilbert says: 'I'm older than Sydney Opera House and my satchel syrup isn't what it used to be.
'Once, my sperm may have been rocket-fuelled baby bombs. But these days I'm told they're as old and wrinkly as the bag I keep them in. Senile swimmers in need of Zimmers.'
Over the course of the programme, Gilbert meets fellow sufferers, including poet Benjamin Zephaniah, and discovers that men account for about half of all difficulties to conceive.
Gilbert has fronted a campaign to lose the taboo around the issue, which was also the basis for his first stand-up tour in five years Book Of John, which is set to resume later this year.
He said: 'If there's one thing I've learned on my infertility journey is that humour is the battering ram that can break the defensive wall that men put up around this most serious of subjects."
The documentary airs on BBC One in Wales at 9pm on Monday, and will then be available on iPlayer. Here's a trailer:
Published: 19 Jan 2021
Recent Other News
What do you think?