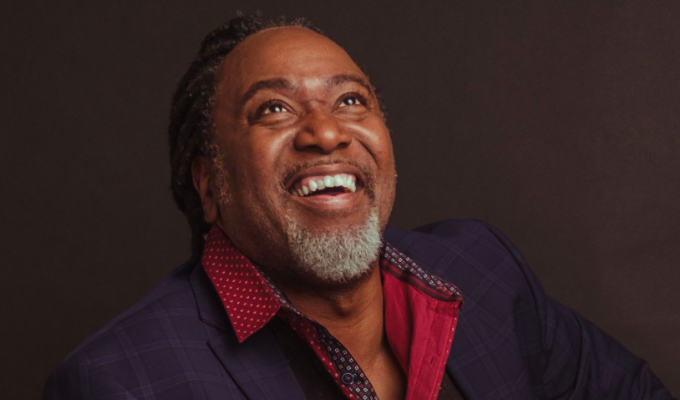 Reginald D Hunter announces 2021 tour
Reginald D Hunter has announced a 35-date tour for next spring and summer.
The blurb for the show, Bombe Shuffleur, takes aim at those who complain about what comedians say, stating: 'Climate change. Mass unemployment. Economic pandemics. The rise of global fascism. So, what the f*** could this man POSSIBLY say to upset you? '
Hunter said: 'I am eager to return to touring simply because it took 35 weeks of lockdown to remember who I am. Before the fame, before the money, before the lawyers, before the star-chasing pussy. Back to basics. So, the virus ain't been ALL bad...#newday #bombeshuffleur.'
The tour, promoted by Mick Perrin Worldwide, starts at New Theatre Royal in Portsmouth on April 15 and runs until June 13 at the Grand Theatre, Lancaster. Click here for the full schedule.
Tickets go on sale on Thursday.
Published: 27 Oct 2020
What do you think?