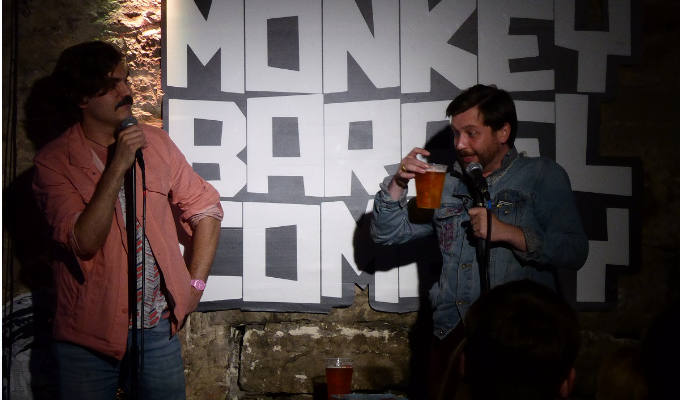 ACMS stages a virtual Fringe run
The Alternative Comedy Memorial Society is to put 15 of last year's Edinburgh Fringe shows online during the time this year's festival should have taken place.
They were all filmed at the Monkey Barrel last year, with guests including Alice Fraser, Bec Hill, Egg, John Hastings, Joz Norris, Yuriko Kotani, and Colt Cabana appearing alongside hosts Thom Tuck and John-Luke Roberts, pictured.
Each show will be put on YouTube for free for 24 hours with audiences invited to donate to the venue and the performers.
Tuck and others will also be offering a live text commentary.
Venue director David Bleese said: 'It's now really hitting home that August is going to be without the Fringe and ACMS are such a huge part of the month for us, so it's great to be able to see these shows again.
'I hope people enjoy the shows and feel they can contribute. It's still very difficult for anyone involved in live comedy at the moment, and the support of people who would normally be joining us for shows at the Fringe is hugely appreciated.
The ACMS run starts on Monday with a broadcast of the show from August 2, 2019, show..
Published: 4 Aug 2020
What do you think?