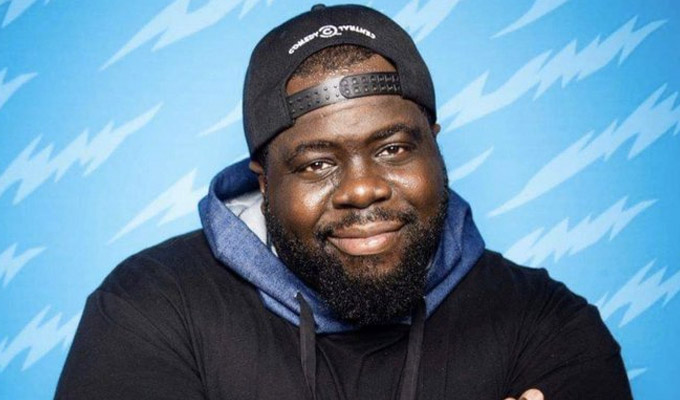 Chris Cotton dies at 32
US comedian Chris Cotton has died aged 32.
The news was announced by Comedy Central, where he hosted a pop culture chat show entitled Every Damn Day.
His cause of death has not yet been made public, but it happened two months before his wife Ericalynn is due to give birth to their first child.
In a statement, the broadcaster said: 'We're devastated by the loss of Chris Cotton – a hilarious comedian, a beloved member of the Comedy Central family and a joy to be around. He will be missed.'
Among the fellow comics paying tribute were Dave Attell, who wrote: 'What a terrible night, I am still in shock over the loss of Chris Cotton.. he was young, fun and had so much left to do… Its tragic. My heart goes out to his family."
Nate Dern, a writer for the Tonight Show with Jimmy Fallon, wrote: 'Chris Cotton was a beautiful person with so much love to give. Everyone loved him instantly.
'He regularly made me laugh so hard that I cried. I am honored that I got to work with him and know him.'
And Artie Lange said: 'Chris was a friend and a comic who was on my old podcast a lot. He was so funny. He leaves behind his wife who is expecting.. It's massively tragic.'
A GoFundMe campaign has already raised more than $40,000 to help support his widow.
Published: 13 Dec 2019
Recent Other News
What do you think?