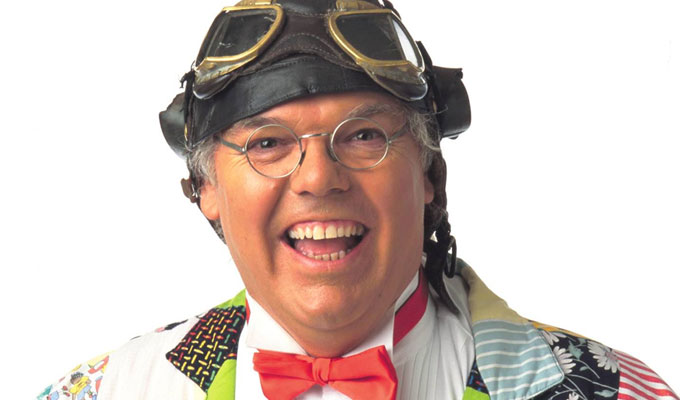 Chubby un-cancelled
Roy 'Chubby' Brown has been un-cancelled.
The controversial comic is to play his hometown gig of Middlesbrough Town Hall for the first time in five years, after an 'unwritten policy' banning him from the venue was lifted.
The stand-up, real name Royston Vasey, declared himself 'delighted'.
The news was revealed by Middlesbrough Mayor Andy Preston who, while admitting that Brown's act wasn't his 'cup of tea', maintained that it was important for people to be able to see him in his home town.
'Despite the rumours, comedian Roy Chubby Brown was never officially banned from Middlesbrough Town Hall - but I discovered the town hall had an unwritten policy of not allowing him to play here because he was considered "offensive"' Preston posted on Facebook. 'I'm happy to confirm that the Town Hall is ready to announce some dates in the new year for Chubby to perform.'
'At the town hall, we pride ourselves on a comedy programme that's exciting, wide-ranging and sometimes controversial – that way we can deliver first-class entertainment for ALL tastes.
'I'm sure Chubby's Boro comeback will be a massive hit with his fans.',
Brown's manager Tony Jo told website Teesside Live: 'I'd like to thank the mayor for his support in clearing the situation up and Roy is looking forward to his return.
'He's absolutely delighted. It will be a very emotional night for him and he can't wait.'
He said Brown would be hosting a charity lunch the day before the town hall gig, which is expected to be next spring, adding 'it will be a fantastic way for Roy to mark his 75th birthday and 50 years in the business.
'There's no better way to celebrate than going back to what, to him, is his spiritual home, Middlesbrough Town Hall.'
Brown last played the town hall in 2015. He also had a long stint in the 1990s when he was persona non grata at the venue.
The comic is used to his shows being pulled, with his appearance at the Grand Theatre in Swansea cancelled only last week after the Labour-run local council decided his comedy did 'not reflect its values'
Last year the Opera House in Cork and the Town House in Hamilton, Lanarkshire, cancelled his show after belatedly deciding they didn't want his style of comedy. He has also been banned by Newcastle City Hall.
- by Jay Richardson
Published: 8 Nov 2019
What do you think?