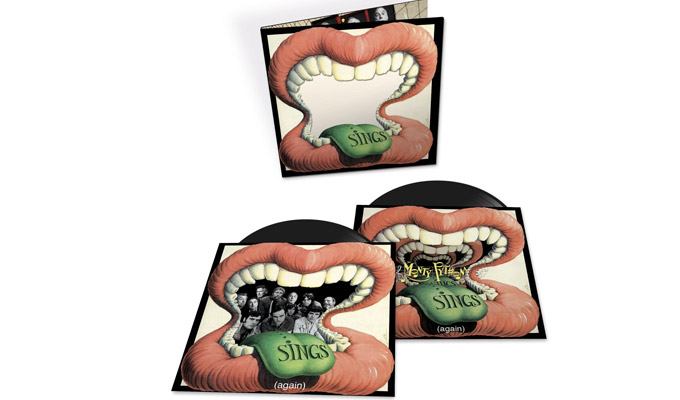 Monty Python album re-released on vinyl
Monty Python Sings (Again) is being reissued on vinyl tomorrow as part of the c troupe's 50 -year anniversary.
The album was originally released as Monty Python Sings in 1989 and then re-released in 2014 on CD and digital download.
It comprises 32 songs from across Monty Python's career, and now also includes Stephen Hawking's 2015 version of Galaxy Song too.
The new two-LP release will come in a double gatefold sleeve with new packaging design overseen by Terry Gilliam, including a die-cut image on the front of the sleeve, so it can be changed between images from the four sides of the discs.
And one side of the second disc will be etched with the Monty Python 50th anniversary logo.
It's available here.
Track List:
LP1
Side 1
Always Look On The Bright Side Of Life
Meaning Of Life
The Silly Walk Song
Penis Song (Not The Noel Coward Song)
Money Song
Oliver Cromwell
Accountancy Shanty
Finland
Medical Love Song
I'm So Worried
Side 2
Every Sperm Is Sacred - 2014 Rework
I Like Chinese
The Naval Medley
Sit On My Face
Never Be Rude To An Arab
Eric The Half A Bee
Brian Song
Rudyard Kipling
Nudge Rap / Blackmail
Bruces' Philosophers' Song
LP2
Side 3
Knights Of The Round Table
All Things Dull And Ugly
Decomposing Composers
Henry Kissinger
I've Got Two Legs
Rainy Day In Berlin
Christmas In Heaven
Galaxy Song
Spam Song
Lousy Song
Lumberjack Song
Stephen Hawking Sings Monty Python… Galaxy Song
Published: 3 Oct 2019
Recent Other News
What do you think?