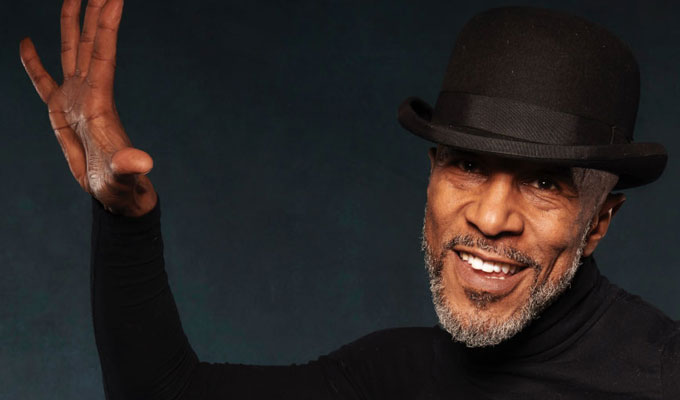 Danny John Jules as Sammy Davis Jr
Red Dwarf star Danny John Jules is to go on tour in a tribute to Sammy Davis Jr.
In I've Got To Be Me, the actor – and Strictly Come Dancing star – will be performing some of the showbiz icon's best-known hits while telling the story of a man billed as the world's greatest all-round entertainer.
The blurb for the show reads: 'As Sammy said, "I have to be a star like another man has to breathe'. The only problem for Sammy was that he had to break down walls to rise to the top of the entertainment world.'
The tour kicks off at the Alexandra Theatre in Bognor Regis on September 12 and 13. The full dares are on Danny John Jules's website
Published: 22 May 2019
What do you think?