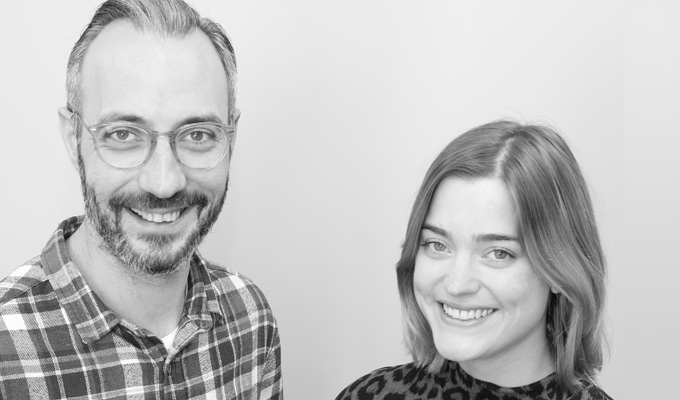 Agents move on
Comedy agents Chris Lander and Kate Watson have left Phil McIntyre Management to join the literary and talent agency Casarotto Ramsay & Associates.
They will be joining the company's existing comedy agents Abby Singer and Emma Obank, to create a new comedy performance arm.
And they will be taking with them their existing list of clients which includes Felicity Ward, Alex Edelman, Mat Ewins, Sindhu Vee, Deborah Frances-White, Chris Washington and many others.
In a statement the pair said: 'We are delighted to be joining such an impressive and prestigious agency… Their history and client base speak for themselves and we cannot wait to get started.
'We leave behind a fantastic group of colleagues and Friend at Phil McIntyre, as they concentrate on their core live show business and we thank them for their mutual encouragement and support for us over the years and during this move. We are excited to start the next brilliant chapter in our careers.'
The news follows the recent move of Casarotto's London headquarters from its longtime home in Soho, to larger premises within the Grade II listed Savoy Court on the Strand.
• London-based entertainment PR agency Multitude Media is to open an office in Manchester, to be headed by company director Charlotte Prentice, She said: 'The industry in the north is growing at such a vast rate and it only feels right for us to have a base there.'
Published: 17 May 2019
What do you think?