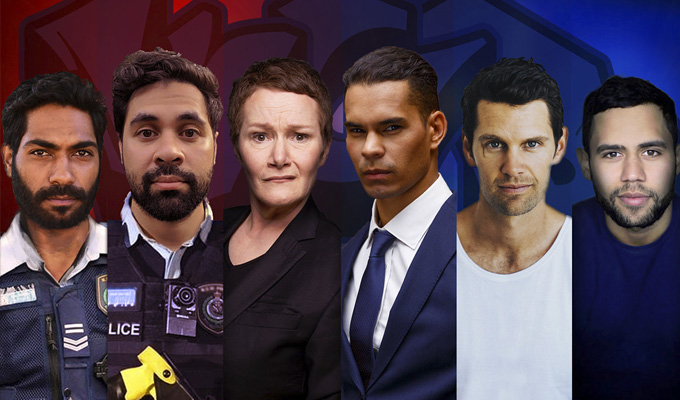 New comedy about indigenous Australian detectives
A new Australian comedy series is to based around the exploits of two detectives in an indigenous community.
The series is entitled KGB after the Perth suburbs of Koondoola, Girrawheen and Balga, where the action is set.
It follows two rookie detectives, tough guy Jack and gentle giant Nigel, as they deal with the chaos of their new jobs, no-nonsense boss, work rivals, drug dealers and culprits who consistently turn out to be family members.
Broadcaster ABC says: 'Despite battling their own insecurities at every turn, and the fact that Jack bullied Nigel in high school, these two might just turn out to be KGB's finest detectives.'
The cast includes Clarence Ryan, Bjorn Stewart, Genevieve Morris, Mark Coles Smith, Aaron McGrath , Jesse Phillips, Lynette Narkle and Amy Smith, as well as a number of up-and-coming Western Australian performers.
It is being made by Western Australian filmmaker brothers Luke and Dan Riches following an initiative to nurture indigenous talent. 'KGB will allow us to explore our creativity in a whole new genre,' the pair said in a statement.
The series is being filmed in Perth this month and will premiere on ABC iview later in the year.
Published: 19 Mar 2019
Recent Other News
What do you think?