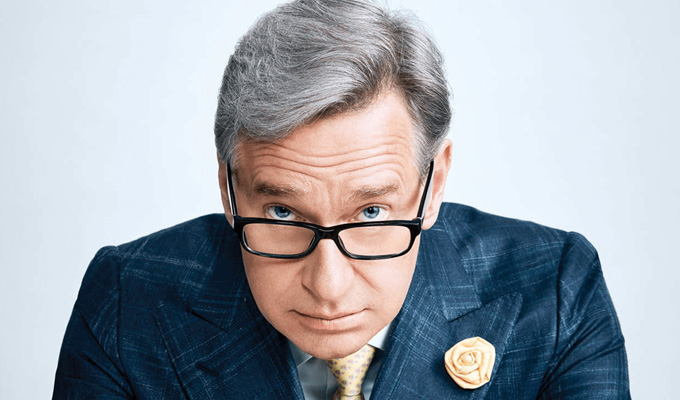 Paul Feig to address Edinburgh TV Festival
Bridesmaids director Paul Feig is to give a keynote speech at this year's Edinburgh TV Festival.

He also created the NBC series Freaks and Geeks and worked on the US version of the Office, Arrested Development, Weeds, Nurse Jackie, 30 Rock, Parks and Recreation and more.
His next project is Last Christmas, scheduled for release later this year, which was written by Emma Thompson and Bryony Kimming and features the songs of George Michael.
At Edinburgh, Feig will deliver the Worldview Address talking about his work as well as his support for various initiatives to get more female, LGBTQ and non-white directors into the business.
The festival's executive chair, Graham Stuart, said: 'Edinburgh 2019 will be graced by an extraordinary man blazing a trail for gender equality on and off screen. Paul Feig will bring a remarkable Hollywood resume and brilliant wit and humour to this year's delegates. They will be highly entertained and almost certainly converted.'
Feig himself said: 'My wife and I first came to the Edinburgh Festival almost thirty years ago and it quickly became my goal to one day be a part of it. And so to be delivering the Worldview Address for the Festival that is at the heart of the British TV industry is quite a dream come true.
'I've had a lifelong love of UK television and so this is truly an honour for me.'
The festival runs from August 21 to 23.
Published: 20 Feb 2019
Recent Other News
What do you think?