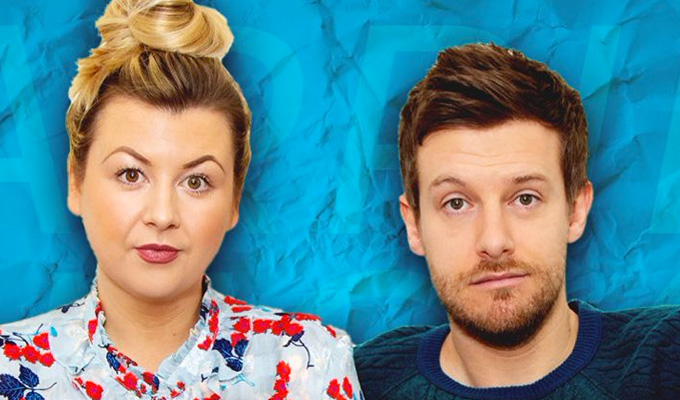 Chris Ramsey to launch a podcast with wife Rosie
Chris Ramsey is to make a new podcast with his wife Rosie.
Entitled 'Shagged. Married. Annoyed. With Chris & Rosie', the episodes will be recorded in their South Shields living room.
Chris said: 'It's going to be nice to sit and have a good chat with Rosie. She's genuinely one of the funniest people I've ever met and she's got a lot of fans in her own right, Plus it can't end up in a full blown argument because people will be listening, and that would be unprofessional."
Rosie added: 'Chris thinks this is going to be really pleasant and we can't argue on the podcast, but he needs to know I am FULLY prepared to argue on this podcast.'
Rosie, an actress and DJ who has worked for Captial Radio in the North East has 100,000 followers on Instagram where she shares stories from her everyday life.
Last year the pair opened up about their miscarriage, where they were praised for their honesty.
A five-minute trailer has been released on iTunes ahead of its launch on February 15.
Published: 11 Feb 2019
Recent Other News
What do you think?