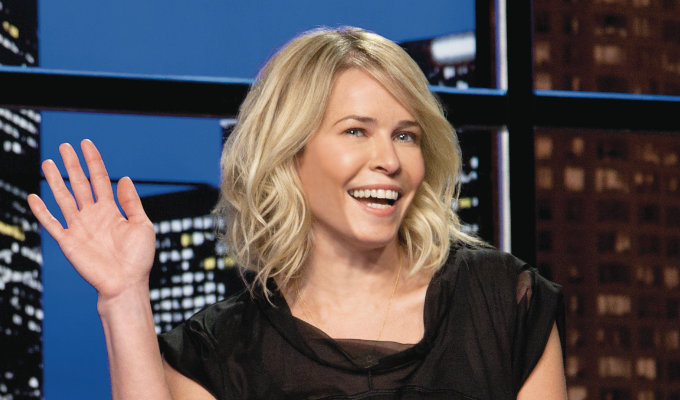 New book from Chelsea Handler
American comic Chelsea Handler has announced her fifth book.
Published on April 9, Life Will Be The Death Of Me is about the comic's 'year of self-discovery' following the election of Donald Trump.
She decided that she's had enough of the privileged bubble she's lived in, so learns to be self-sufficient, goes into therapy and becomes politically active
Publishers Spiegel & Grau call the book 'thrillingly honest, insightful, and deeply, darkly funny', while Handler had also recruited some celebrity comedy fans to help promote the title.
Amy Schumer says: 'This will be one of your favourite books of all time. Through her intensely vulnerable, honest, and hilarious reflection Chelsea shows us more than just her insides. She shows us ourselves.'
While Ellen DeGeneres added: 'I always wondered what it would be like to watch Chelsea Handler in session with her therapist. Now I know.'
Life Will Be The Death Of Me is her first book since My Horizontal Life five years ago.
Order the title here.
Published: 6 Feb 2019
Recent Other News
What do you think?