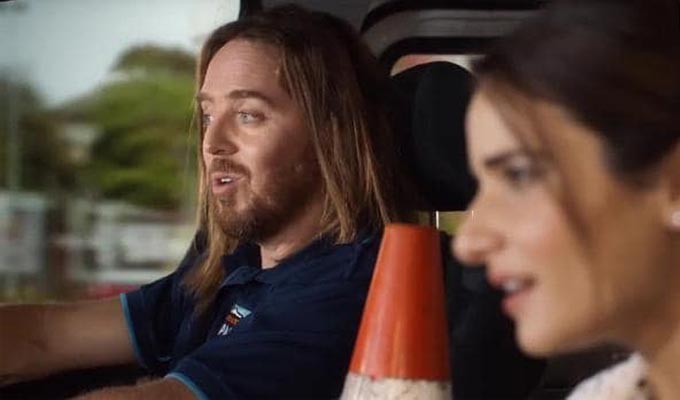 Comedies return to Oz
Australia's ABC network has announced the return of a raft of comedy series.
Coming back in 2019 are:
Shaun Micallef's Mad as Hell: The satirical news show returns for a tenth season
Utopia: A fourth season of the sitcom about a team in the fictional Nation Building Authority, with stars including the comedians Rob Stitch, Anthony Lehmann (Lehmo), Celia Pacquola, Kitty Flanagan and Dilruk Jayasinha.
Squinters (pictured): The series of car-based sketches about commuters (driving into the low sun, hence the title) which has starred Sam Simmons, Tim Minchin, Steen Raskopoulos, Susie Youssef and Rose Matafeo
Rosehaven: Fourth series of the sitcom set in smalltown Tasmania starring comics Luke McGregor and Celia Pacquola.
Get Krack!n: Spoof breakfast TV show created by comedians Kate McCartney and Kate McLennan, and featuring Anne Edmonds as batty fashion expert Helen Bidou
The Letdown: Second series of the sitcom starring Alison Bell as a new mum in an oddball mothers' group.
It is not known if all the cast for all the shows are returning.
Published: 19 Nov 2018
Recent Other News
What do you think?