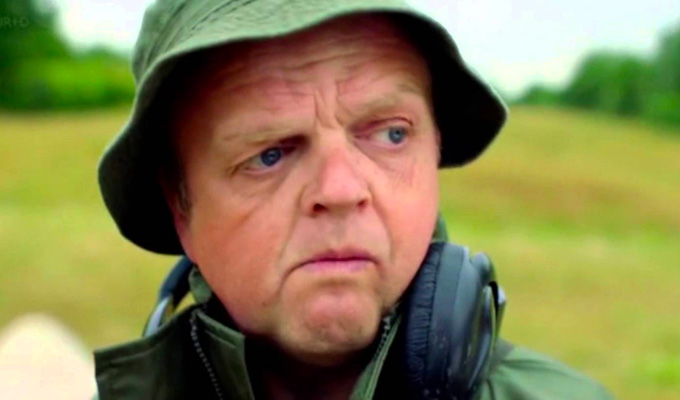 Cast announced for new Toby Jones comedy
The supporting cast has been announced for BBC Two's new dark comedy series Don't Forget The Driver, starring Toby Jones as a Bognor Regis coach driver .
Claire Rushbrook from No Offence and Marcia Warren from Vicious join the Detectorist star alongside newcomers Jo Eaton-Kent and Luwam Teklizgi plus Danny Kirrane, Erin Kellyman and Dino Kelly.
Jones teamed up with playwright Tim Crouch to write the six-part series.
He previously said: 'We hope that Don't Forget the Driver will be an unusually funny drama about smalltown Britain and the joys of coach travel.'
His character, Peter Green, lives a life of ordinary routine: 'clip-on ties, limp packed lunches, vehicle checks, roundtrip coach journeys ferrying church groups to donkey sanctuaries and Japanese tourists to Canterbury Cathedral'.
But he is also a single dad coping with his disaffected daughter Kayla and caring fur his mum Audrey, whose life is descending into confusion and fear.
Shane Allen, the BBC's controller of comedy, said the show was 'awash with sublime talent headed up by the reigning Bafta comedy champ. Toby is so passionate about this project he's in it twice, both as the lead and his Australian expat twin brother.
'This is a very modern study in family and identity in a fast changing Britain – full of rich observation and plenty of humorous light alongside the real life shade.'
Production credits
Commissioned by: Patrick Holland, controller of BBC Two, and Shane Allen, controller of BBC comedy
Executive producers: Jane Featherstone and Naomi de Pear
Producer: Holly Pullinger for Sister Pictures and Hootenanny
BBC comedy commissioning editor: Kate Daughton
Published: 29 Sep 2018
What do you think?