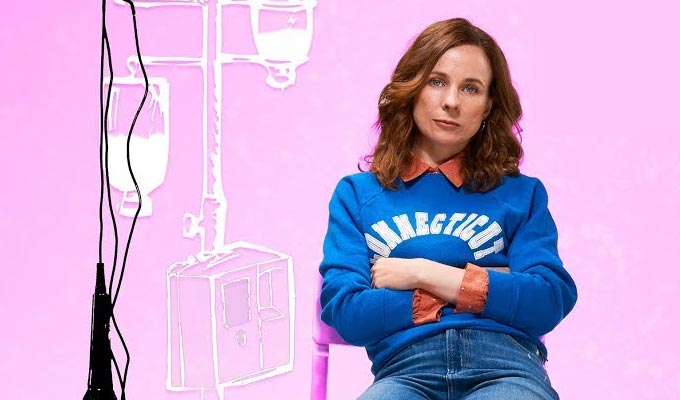 Good sense of tumour! Cariad Lloyd to star in cancer ward romcom
Cariad Lloyd is to star in a new stage romcom set in a cancer ward.
A Funny Thing Happened on the Way to the Gynaecologic Oncology Unit at Memorial Sloan Kettering Cancer Center of New York City opens in London next month, two years after an acclaimed off-Broadway run.
Lloyd plays Karla, a foul-mouthed twentysomething comedian, who meets Don, a middle-aged man embroiled in a nasty divorce, when their cancer-stricken mothers become roommates in hospital.
The play was created by American writer Halley Feiffer, who said: 'It is a romantic comedy in many senses, that just happens to be set in a cancer hospital.
'It was very loosely inspired by my experience being with my own mother at Memorial Sloan Kettering Cancer Centre. I was inspired by being in the hospital with someone you love when they're suffering, when there's a lot of unanswered questions and when you feel pretty powerless to take their pain and fear away.
'Certainly to take your own pain and fear away is a humbling experience and I found that I was drawn to a lot of self-soothing behaviours which ultimately provided a good deal of relief and ultimately some comedy. '
Lloyd will will be joined by Rob Crouch, Kristen Milward and Cara Chase for the European premiere of the play at the Finborough Theatre in Earls Court, West London, from October 2 to 27.
The New York Times said of he initial run: 'Painfully irresistible! Makes a convincing case that hard laughter is an absolutely appropriate response to those moments when life seems like too bad a joke not to respond otherwise.
Published: 12 Sep 2018
Recent Other News
What do you think?