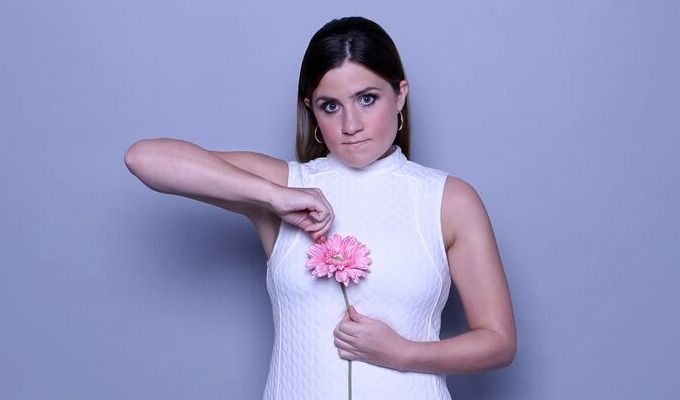 Leaders of the free world...
Comedians are to stage a global series of gigs, to be streamed live on the internet, as part of a fundraiser for the PBH Free Fringe.
Shows will take place over 24 hours next week in London, Adelaide, Taipei, Paris, New York, Stockholm, Edinburgh, Dublin and Stuttgart next week.
The London gig will take place at the Red Gallery in Shoreditch on Wednesday and feature Rosie Jones, Christian Reilly, Harriet Kemsley (pictured), Lloyd Langford and Kate Smurthwaite.
And Edinburgh's takes place on Thursday at the Voodoo Rooms with Bryan Ghosh, Rosie Houlton, Georgia Tasda, Rik Wolters, DJ Donut, John O'Brien, Ben Rogers, The Dynamic Duo, Heli Kostadinova, Isla Maclean, David Macpherson and Stephen Zappia
The line-ups for the other worldwide gigs are still being organised.
People who watch via Facebook or Twitter will be encouraged to donate to the crowdfunding page raising money to stage this year's event.
The timetable of gigs is (in UK time)
July 4
4am Adelaide
6pm Paris
7pm : London (Red Gallery)
July 5
4am: Queensland
12pm: Taipei
6pm: Stuttgart
6.30pm Edinburgh (Voodoo Rooms)
7.30pm: Dublin
Stockholm and New York gigs have yet to be confirmed. And other comedians taking part in the Free Fringe will be contributing material via their own direct live feeds, including one from Moscow.
Published: 29 Jun 2018
What do you think?