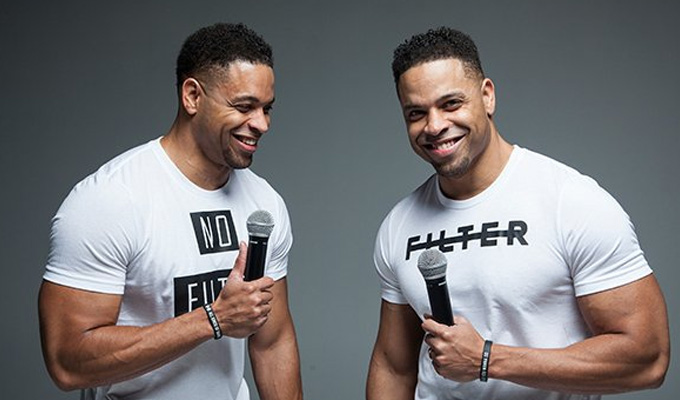 Bodybuilding YouTube stars announce UK comedy dates
Bodybuilding YouTube stars The Hodgetwins are to play a series of UK and Irish comedy dates.
Keith and Kevin Hodge are known for their outrageous videos offering sexual and relationship advice as well as fitness tips. The pair have toured the States before and have their own clothing and muscle supplement lines.
Their luce show involves them reading emails they have received seeking advice.
'There's nothing planned,' Keith previously told LA Weekly. 'I'll read an email and we'll answer the questions. Everything's off the cuff. It's all improv. People really get a kick outta the way we express ourselves and the verbiage that we use. I think it's how we deliver it.'
Although it sounds haphazard, they are playing some major venues including the Forum in London and the Manchester Academy, which both hold up to 2,300 people.
Kevin added: 'Our main goal now is to legitimise ourselves as stand-up comedians and actors. Right now a lot of people know us just as YouTube personalities, so we want to change that. When people think of us, I want them to say, "Oh, those are those stand-up comedians." Or "Those are those actors in those funny movies." That's our major goal.'
The brothers have two YouTube channels with 1.9million and 1.2million subscribers, and just under 500,000 followers on Instagram.
Some tickets to their UK and Ireland gigs are available now, the rest go on sale at 10am on Friday. Schedule.
Published: 26 Apr 2018
Recent Other News
What do you think?