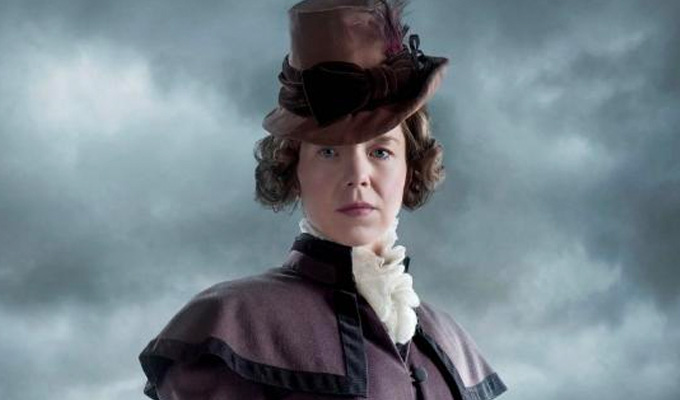 Anna Maxwell Martin joins Good Omens
More casting has been announced for Good Omens, the TV adaptation of Neil Gaiman and Terry Pratchett's comedy fantasy.
Anna Maxwell Martin will play Beelzebub alongside Lourdes Faberes, Yusuf Gatewood and Mireille Enos as the horsemen of the apocalypse.
Produced by BBC Studios for BBC Two and Amazon Prime, the six-part series is currently shooting in the UK and stars Michael Sheen and David Tennant as lead characters Arizaphale and Crowley.
Gaiman, who is also show runner for the series, said: 'We already have a stellar cast, and now Anna Maxwell Martin will be the Beelzebub of our dreams. Well, nightmares."
Enos, who has been cast as War, says: 'A script this clever, this smart, this current is very rare. How could I turn down playing one of the Horsemen of the Apocalypse?'
Faberes, who will play Pollution, says: "'t's a gift for any actor to read such a brilliant story let alone be chosen to play a part in it! I'm thrilled to be working with this incredible cast and crew.
Gatewood will be playing Famine, but the Fourth Horseperson of the Apocalypse has not yet been cast. Gaiman says only: 'We are hoping that Death will be played by… Death'
Gaiman previously announced on Twitter that Comedy Store Player Josie Lawrence will be reprising the role of Agnes Nutter, which she played in a Radio 4 adaptation of Good Omens.
Other cast includes Michael McKean as the shambling 'Witchfinder Sergeant' Shadwell, and Jack Whitehall as Newton Pulsifer, his awkward and timid right-hand-man.
Published: 1 Nov 2017
What do you think?