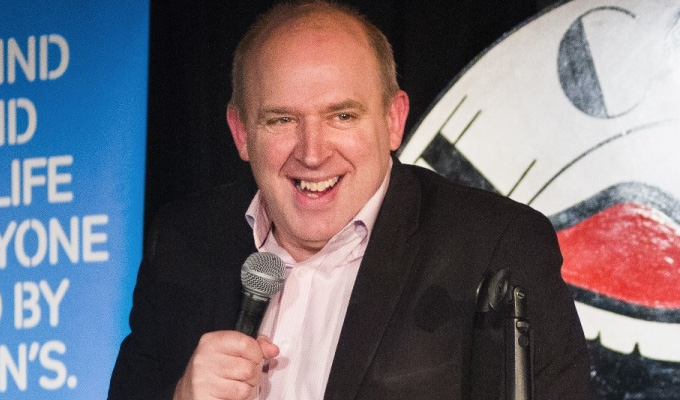 Parkinson's benefit goes great shakes
A comedy benefit show raised more than £9,500 for Parkinson's UK last night.
Tim Vine headlined the sold-out Shake with Laughter show at the London Comedy Store, which was put together by musical comic Rob Deering, who hosted. Deering's father has lived with Parkinson's for several years.
Speaking after the event, Vine said: 'When my mate Rob Deering asked me to take part in Shake with Laughter this year, I jumped at the chance.
'I've seen how popular the Shake with Laughter comedy nights have become, and the impressive amounts of money they have raised for Parkinson's UK to support people like Rob's dad. It was great to be part of such a special evening".
John Moloney, Lucy Porter, Princes of Main, Gary Delaney and Vicar of Dibley scriptwriter Paul Mayhew-Archer, who was diagnosed with Parkinson's in 2011, also performed.
Shake with Laughter comedy nights are also held in Manchester, Newcastle and Glasgow.
Published: 17 Oct 2017
What do you think?