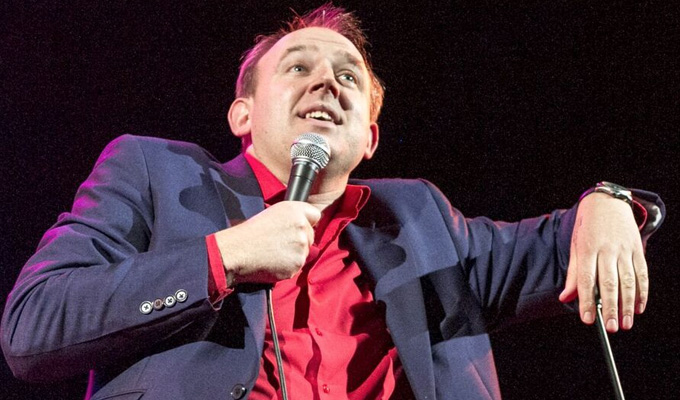 Extra Slapstick
Bristol's Slapstick festival of vintage comedy has been extended for an extra day thanks to the fundraising efforts of star comedians.
Dawn French and Jennifer Saunders reunited for an interview at the city's Colston Hall to support the festival.
And the Would I Lie To You? team of Rob Brydon, Lee Mack and David Mitchell are playing a gig at the Hexagon in Reading on October 30 as another fundraiser.
Proceeds from the sold-out shows mean the festival, now in its 14th year, can run from January 25 to 28, rather than starting on the 26th, as originally planned.
It has also been announced today that Tim Vine will host the festival's gala evening, introducing three silent comedy films – Buster Keaton's 1924 masterpiece Sherlock Jr; Charlie Chaplin's first major box office hit, A Dog's Life (1918) and Laurel & Hardy's Angor Love (1929). There will also be a performance by physical comedy duo The Kagools.
Vine said: 'I can't wait to host the Slapstick Gala. What an absolute treat to see these classic comedy films the way they're supposed to be seen - on a big screen with live music.'
Music will be provided for the Keaton silent by the European Silent Screen Virtuosi, while members of the Bristol Ensemble will play Chaplin's own score to accompany A Dog's Life.
Tickets for the Slapstick Silent Comedy Film Gala 2018 are bookable now through the festival's website www.slapstick.org.uk.
Published: 26 Sep 2017
Recent Other News
What do you think?