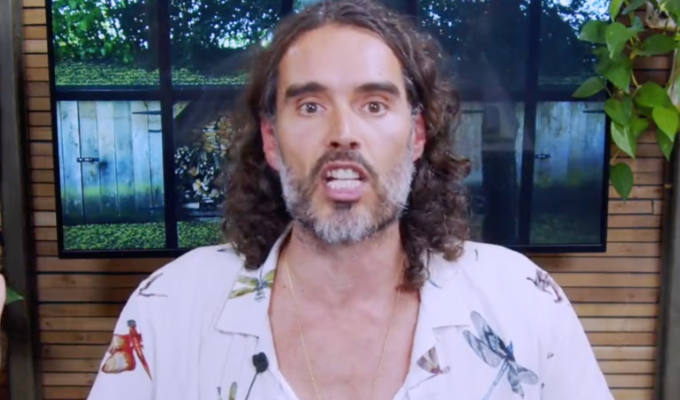 Russell Brand: Ofcom rejects complains C4 investigation was unfair
Broadcast regulator Ofcom will not be pursuing complaints that Channel 4's investigation into Russell Brand was unfair on the comedian.
The news comes as the media reported the star was last week interviewed by Scotland Yard detective over allegations of 'three non-recent sexual offences'.
Brand has said he 'absolutely refutes' the criminal allegations that he was involved in 'extremely egregious and aggressive attacks', adding that his relationships were 'always consensual'.
Ofcom received 183 complains that the Channel 4 Dispatches programme which aired in September was 'materially misleading'. Another seven made the same complaint about the repeat the next day.
At the time, the watchdog said: 'The majority of complainants felt the programme was unfair to Russell Brand.'
In a new bulletin released today, Ofcom said that 'after careful assessment' it has decided not to follow up the complaints further as 'they did not raises issues warranting investigation'.
Dispatches' joint investigation with Times newspapers – watched by 1.8million viewers – carried claims from four women that Brand sexually assaulted them at the height of his fame, between 2006 and 2013.
Brand, 48, has suggested the reports are part of a mainstream media campaign to silence his dissenting political views.
Thanks for reading. If you find Chortle's coverage of the comedy scene useful or interesting, please consider supporting us with a monthly or one-off ko-fi donation.
Any money you contribute will directly fund more reviews, interviews and features – the sort of in-depth coverage that is increasingly difficult to fund from ever-squeezed advertising income, but which we think the UK's vibrant comedy scene deserves.
Published: 20 Nov 2023