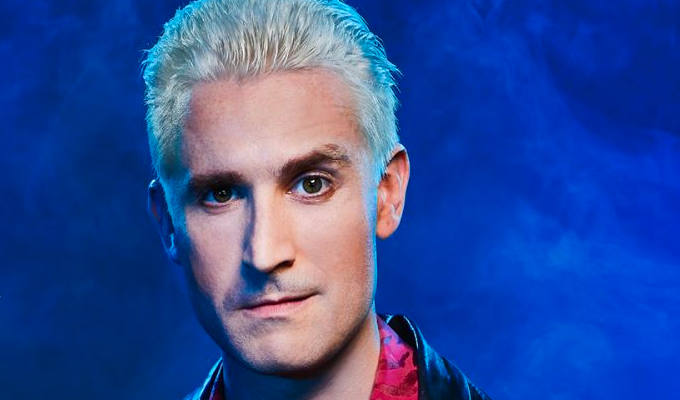 The best reviewed comedy of the Edinburgh Fringe? Buffy Revamped
A one-man run-through of the Buffy The Vampire Slayer canon was the best-reviewed comedy show of this year's Edinburgh Fringe.
Brendan Murphy's parody Buffy Revamped attracted seven five-star reviews and one four-star, giving it the best average at the festival: 4.9 stars.
It was followed by Reuben Kaye's The Butch Is Back, improvised musical Showstopper and Ed Byrne's stand-up show, Tragedy Plus Time, about his late brother Paul.
The analysis was conducted by the British Comedy Guide, which looked at a strict mathematical average of the stars awarded, regardless of whether they are issued by a broadsheet newspaper or a fan blog. The only criteria is that a show receive at least six reviews and be in the comedy section of the programme.
Of the top ten shows, only three – Byrne, Kieran Hodgson's Big In Scotland and Michelle Brasier's Reform – attracted the attention of national newspapers.
Byrne's was the only show in the top six that was a premiere, with all the others having been at the festival before. He attracted an average rating of 4.6 stars across 22 write-ups.
The top 20 were
Buffy Revamped
Reuben Kaye: The Butch Is Back
Showstopper
Ed Byrne: Tragedy Plus Time
The Man Who Thought He Knew Too Much
Austentatious
My Last Two Brain Cells
Police Cops The Musical
Kieran Hodgson: Big In Scotland
Michelle Brasier: Reform
Julia Masli: ha ha ha ha ha ha ha
Bill O'Neill: The Amazing Banana Brothers
Stamptown
Jon Culshaw: Imposter Syndrome
Paul Foot: Dissolve
Phil Ellis's Excellent Comedy Show
Mark Watson: Search
Drag Queens vs Vampires
Gyles Brandreth Can't Stop Talking!
Pierre NovellieL Why Are You Laughing?
Murphy also wrote another tie-in show – Friend (The One With Gunther) – which was also performed at this year's Fringe.
The full list is available on the British Comedy Guide.
Published: 5 Sep 2023