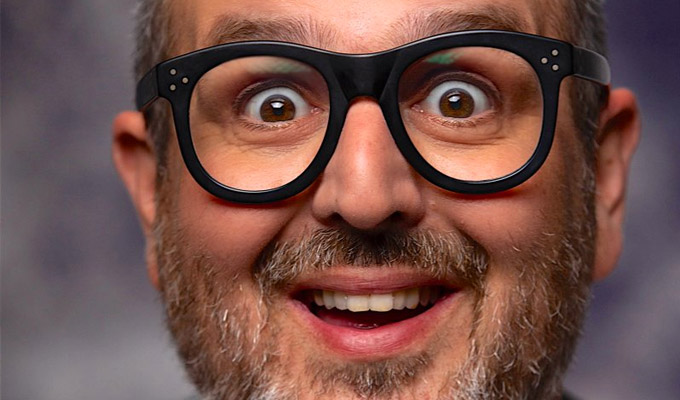 Manchester's Frog & Bucket to stage a VR gig
Manchester's Frog and Bucket is to become the first UK comedy clubs to stage a virtual reality gig.
The shows will be prerecorded at the venue – so there can be no real-time interactions with the comics – then be streamed in the metaverse for anyone with an Oculus headset.
On the first show, which will go out on the Infiniverse platform on December 3 – Cerys Nelmes will introduce Justin Moorhouse (pictured), Brennan Reece and Peter Brush
The Frog will have its own presence in that would through its collaboration with the $Joke Community, which already hosts nine other virtual comedy clubs. which are able to run VR gigs at any time.
Jessica Toomey, the Frog's managing director, said: 'This exciting opportunity is right at the cutting edge and the team at $Joke are really pioneering the space. We can't wait to perform in new ways to new audiences around the world.'
And Simon Young, founder of the tech platform, said: 'The Frog and Bucket is obviously really famous in the UK and their shows will work really well in the metaverse space.
Jimmy Carr was the first major comedian ever to perform a virtual reality gig, with his avatar playing a live concert in the Second Life world in January 2007.
More recently, UK-based stand-ups Bec Hill and Freddie Quinne have released stand-up specials in VR, while Montreal's Just For Laughs comedy festival has also experimented with gigs using the technology.
Based in South Yorkshire, $Joke Community is also involved in cryptocurrency and aims to help comedians mint their jokes as NFTs – non fungible tokens – which they can sell.
Published: 21 Nov 2022