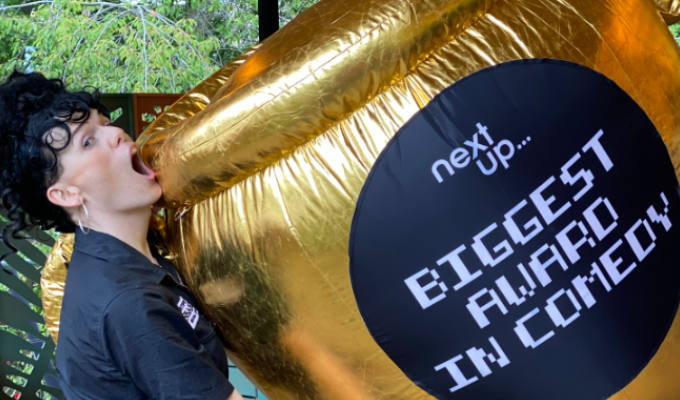 Jordan Gray wins the biggest prize in comedy
She has been nominated for the most important prize at the Edinburgh Fringe – now Jordan Gray has won the biggest. Literally.
The comic has won a massive two-metre tall inflatable trophy handed out by streaming service NextUp for her show Is It A Bird?
Gray said: 'As a child of divorce, you grow up assuming there will never be anything big enough to fill the hole in your heart. Then NextUp Comedy comes along with a FAT-OFF 7ft inflatable trophy and suddenly I feel whole again.
'I have loved watching NextUp flourish over the course of this Fringe and I am so, so grateful to be on their radar. This has been the best month of my life.'
She was chosen as winner after an audience vote and also gets an electric pump and a carry case so the award can be proudly displayed anywhere, £500, a headline slot at the London Comedy Store and the option to have her special recorded for NextUp.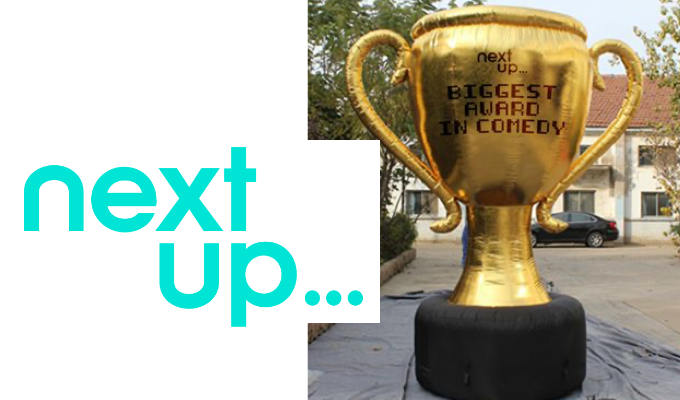 Platform co-founder Sarah Henley said: 'Jordan's show was one of the first I saw this Fringe and it blew my mind - I'm thrilled she's won.
'The sheer talent distilled into one person has to be seen to be believed… incredible vocal talent and musical ability, smart and hilarious jokes and a winning personality…she deserves to be as huge as the award!'
Alex Hall, senior programmer at Gray's venue, Assembly Festival, said: 'I first saw Jordan take the roof off Late 'n' Live a few years ago… She's a truly electric performer. It's been an extraordinary month for her.'
Three runners-up were: Home Truths by Kiri Pritchard-McLean, Butch Ado About Nothing by Grace Petrie and cult hit The Dark Room by John Robertson.
Gray has added extra dates to the show – which is about being transgender – at Assembly Festival tomorrow and Saturday at 4:45pm. She will find out if she has won Dave's Edinburgh Comedy Award on Saturday lunchtime.
As well as organising the Biggest Award in Comedy, NextUp has live-streamed more 60 shows from the Edinburgh Fringe.
Published: 25 Aug 2022