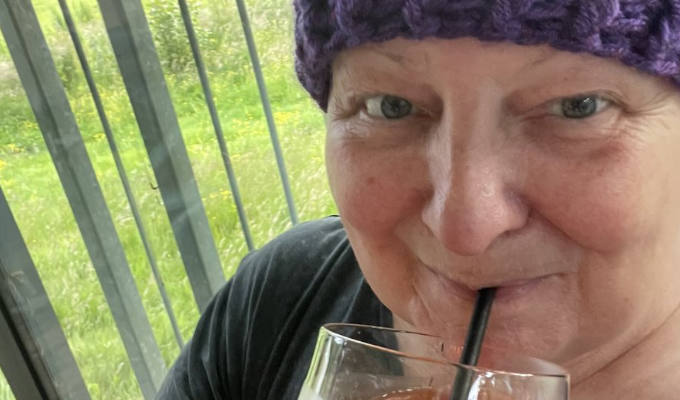 Janey Godley gets cancer all-clear
Janey Godley has announced that she is free of ovarian cancer after her latest scan came back clear.
In an emotional video posted on Twitter the 61-year-old comedian said: 'My cup is full with gratefulness' – and thanked fans for their support.
She had been diagnosis with cancer in November and underwent a full hysterectomy in January, sharing her experiences online. In March she said she had accepted she 'may be facing death' as a result of the disease.
In her latest video posted last night she said: 'I have just had a phone call from the cancer specialist and the scan has come back clear.
'There is no evidence of the disease, so after the hysterectomy and six rounds of chemo and a blood transfusion, it seems like the NHS has definitely saved my life.'
She will continue to take PARP inhibitor tablets 'in the hope that it stops the cancer from returning', but added that 'as it stands, the cancer is clear.'
Saying it had been 'quite an emotional day', Godley thanked Beatson Cancer Care centre in Glasgow, NHS staff and her 'wee pal Shirley' for looking after her and said: 'I want to thank everybody who supported me, everybody that sent me love, everybody that sent me so much strength and told me, you know, that they were thinking of me, thanks thanks so much…. My cup is full with gratefulness.'
The comic later said she received 'so many messages' after revealing the all-clear, adding: 'I can't reply to them all but thank you so much for all your warm, lovely messages.'
She recently recorded a Radio 4 stand-up special, Still Got It, about her experiences with cancer.
Published: 29 Jun 2022
Recent News
What do you think?