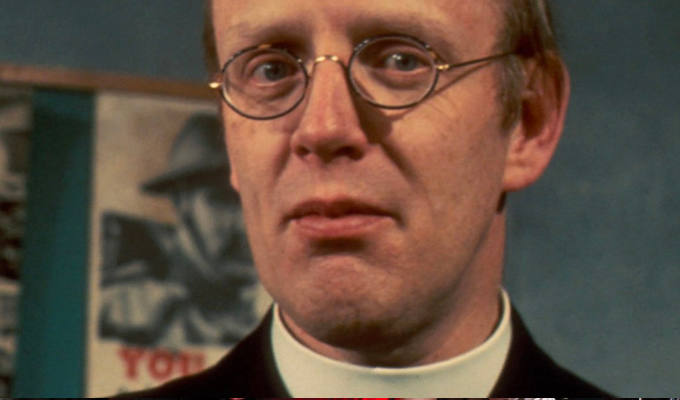 Dad's Army star Frank Williams dies at 90
Dad's Army star Frank Williams has died, a week before his 91st birthday
The news was announced on the actor's official Facebook page with a statement that read: 'So sorry to say that our beloved friend, colleague, and actor, Frank Williams, passed away this morning.
'He was almost 91, and we are grateful for all the years of joy, laughter, and happiness he brought to so many. Thank you, Frank!'
In Dad's Army, Williams played the Reverend Timothy Farthing, the vicar of St Aldhelm's Church, in whose hall the Walmington-on-Sea Home Guard platoon would meet.
He once said of his role: 'It was the happiest period of my professional life. Initially, I thought it was for just one episode but the character became a regular. I ended up appearing in 39 of the 80 TV episodes, the original film, stage show and 14 radio episodes.'
He also made a cameo appearance in the 2016 movie remake, again playing Rev Farthing.
Williams's other credits include You Rang, M'Lord?, playing a bishop, Hi-de-Hi, What's Up Nurse!, The Worker and Hallelujah!, playing a vicar in all four, and a TV version of Vanity Fair, playing an archdeacon.
Hi-de-Hi's Jeffrey Holland, who also appeared in an episode of Dad's Army paid tribute, posting: 'So sorry to hear Frank Williams has left us. A dear friend. I'll never forget the happy days spent working together on stage and screen in #DadsArmy or the wonderful times shared with him and Ronnie at reunions and events. Treasured memories. #.
His death leaves Ian Lavender – who played Private Pike – as the only surviving member of the comedy's core cast. He turned 76 in February.
Published: 26 Jun 2022
Recent News
What do you think?