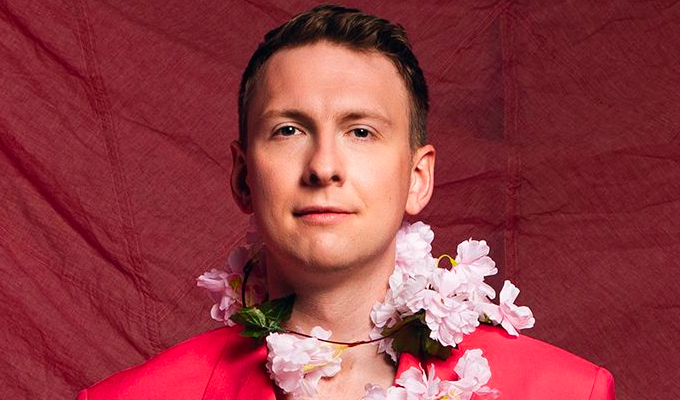 Police investigate Joe Lycett over joke
Joe Lycett has revealed that a punter at one of his gigs was so offended by a joke that they called the police.
Officers then had to dedicate resources to investigate the complaint – and have now given the comic the all-clear.
He revealed their involvement on Twitter, including a screen shot from the police thanking him for his help and adding: 'I can confirm that police now consider this matter close.'
Lycett tweeted: 'So someone came to my tour show a few weeks back and was offended by one of the jokes. And their perfectly understandable response to this was... to call the fucking police.
'To be fair to them the fuzz were very nice about it all but felt they had a duty to investigate. This involved me writing a statement explaining the context of the joke for them; I particularly enjoyed putting the words 'giant donkey dick' into a message to a police detective.
'Charmed, and hopefully amused, the rozzers have since closed the matter. You'll be pleased to know that the joke - which I consider to be one of the best I've ever written - remains firmly and proudly in - the show.
The tour continues until September, unless I am jailed.'
The comic's followers were quick to mock the over-reaction.
'What a waste of police time,' one said. 'The person who complained needs to have a word with themselves.'
Another wrote: 'Genuinely intrigued to know what the offended parties wanted to achieve with this course of action...what a waste of everyone's time!'
And one said: 'Bruce would be proud. Lenny, not Forsyth.'
• Joe Lycett is on tour with More, More, More! How Do You Lycett? How Do You Lycett? until September. Joe Lycett tour dates
Published: 21 Jun 2022
Recent News
What do you think?