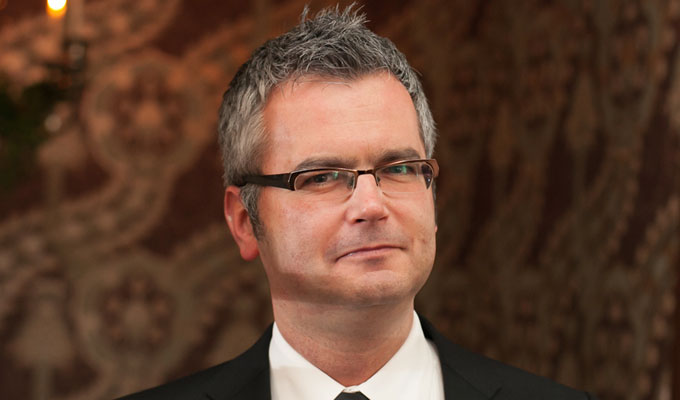 Comedy industry 'optimistic' about the future
Two-thirds of those who work in the UK live comedy sector are optimistic about the future, a survey has found.
However, 60 per cent of people who responded think that ticket prices will increase, whilst total ticket income will remain the same, suggesting that fewer people will be attending live comedy and paying more for it over the next three to five years.
Half of the 200 people who responded to the survey from Leicester Comedy Festival founder Geoff Rowe thought income from other sources, such as donations, arts funding and Patreon schemes will increase And 75 per cent of people thought diversity in live comedy will continue to expand.
The biggest threat to the industry was the cost of living crisis, cited by 86 per cent of people, followed by promoters or venues leaving the sector (7 per cent), cancel culture (5 per cent) and lack of media coverage (1 per cent). No one chose a post pandemic fear of going out.
Rowe, who conducted the survey in a personal capacity as a comedy producer, said: 'The last two years or so have been really hard and there are loads of conversations going on about the ongoing impact of Covid, but also the impact of online content, and the cost of living crisis in the UK.
' I thought a short snap survey might be really useful to see what others working in the sector are thinking. I appreciate the issues raised in the survey are complicated, and this is just one way of finding out what people think, but I hope the results might be interesting and useful to others.'
A selection of comments received as part of the anonymous survey include:
'I think the way younger people are consuming comedy and what they class as comedy is increasingly looking less and less like the current model of comedy clubs, theatre shows and festivals.'

'It'll be survival of the fittest - those who embrace change will thrive. Dinosaurs will die.'

'It'll (live comedy) always change. That's the fun of it. Sometimes it'll be a cycle, sometimes it'll be peaks and troughs. But it'll always change. Which is good.'
'I hope live comedy wins in the battle with online content.'
Two-thirds of those who responded were comedians, 20 per cent promoters and the others had other roles in the industry.
Rowe, pictured, last month announced that he is to step down from the Leicester Comedy Festival, which he founded in 1994, after next year's 30th anniversary event.
Published: 27 May 2022
What do you think?